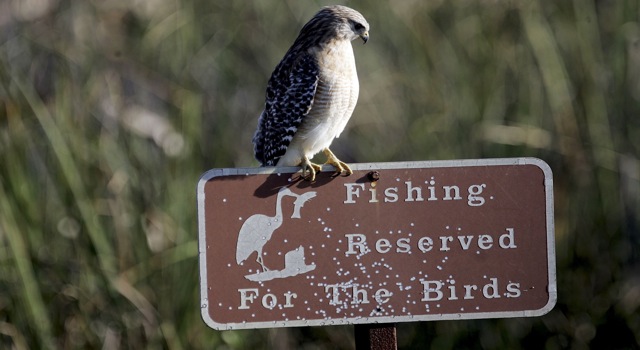 The Urban Paradise Guild wants us all to live in paradise. Creating a paradise is hard work. First, you've got to get the pina coladas, the hammocks, and then there's the clear blue skies. Oh wait, they mean like a real paradise, one that reflects the natural habitat of South Florida, back to Eden? They're trying for it.

Miami may never fully return to the glades, but we as humans can assist in removing harmful exotic plants, replanting and allowing ones that actually belong to flourish.
Native plants use less water, are more sustainable and require less care. Neither the environment nor lawn sprinklers have to go into overdrive, making them friendly to wildlife and pocketbooks. Once we're closer to being back to the basics, as far as the flora and fauna goes, the closer we move toward combating the effects of global warming.
Global warming, that's the thing the polar bears and fisheries are pissed about and that the government finally accepts as fact. The thing that will leave us under water by the end of the century. Not cool.

According to the Guild, "By adding native plants, we create new habitat and protect human infrastructure. Plants and trees clean our air. Mangroves calm and filter our water, shelter our coastlines, and as estuaries provide us with fish to eat." Sounds like a plan, no?
This Saturday at 9 a.m. the group will be hosting the event Oleta is Paradise, planting native plants and removing exotics. In the morning, there will be work, and in the afternoon, there will be play and a picnic. The whole family is welcome to Oleda River State Park, but make sure to RSVP on urban-paradise.org. You'll get some fresh air, a little workout and learn something new!

So, yes, you may live in a parking lot, but it's good to know that someone is getting it together to line that parking lot with plants that Mother Nature put there originally, because they belong there.