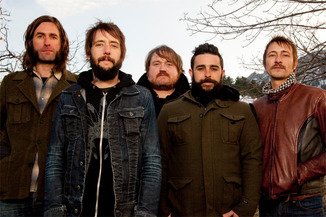 You caught their "Dilly" clip when it premiered on IMDb. You heard their "Life On Earth" on the Twilight saga soundtrack to Eclipse. You may even have caught the Grammy nominees opening for Iron & Wine, Pearl Jam, Coldplay or, if you were quick, Kings of Leon, who abruptly canceled their current tour. Now though you can catch them on their own. They are Band of Horses, and tonight they bring their swoonful Americana to the stage at Revolution Live.

Niteside couldn't get with the boys before tonight's show, so we thought we'd whet your appetite with the Band's clip of "Laredo."


Band of Horses Wednesday August 3 at Revolution Live 100 SW 3rd Avenue in Fort Lauderdale. For more information call (954) 449-1025 or log on here.