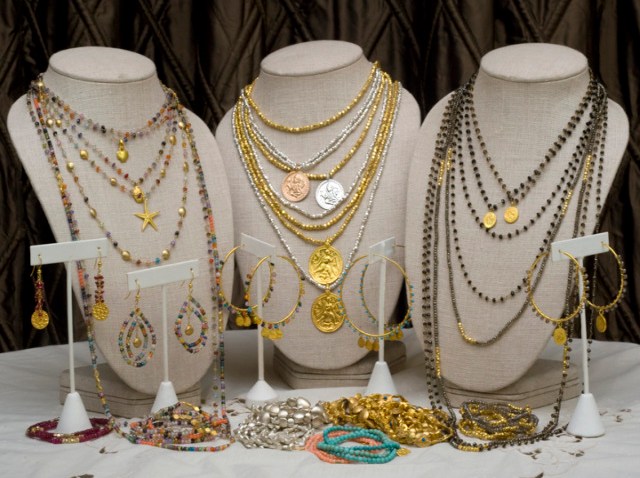 From Hollywood A-listers like Beyonce and Angie Harmon to the models like Bar Refaeli in this year's Sports Illustrated swimsuit issue, everyone (including Miami ladies) seems to be dripping in Mary Louise Young's handmade baubles and bling.
Her collection runs the gamut, from sexy layering necklaces with semi precious stones to playful starfish pendants that are ideal for any summer wardrobe.
"My Chicklet, Bali and M&M beaded bracelets are a real staple for me," said Young. "So are my layering necklaces which you can wear with anything from an LBD or a pair of leggings and a tee."
"We sell a lot of her multi-colored bead pieces, especially her long necklaces," said Simons. "People like it because it's bright, fun and it doesn't break your bank account. Plus, her jewelry is recession proof and you can change up your look without having to spend money on new clothing."
Bracelets start at $50 and necklaces can go up to $400.