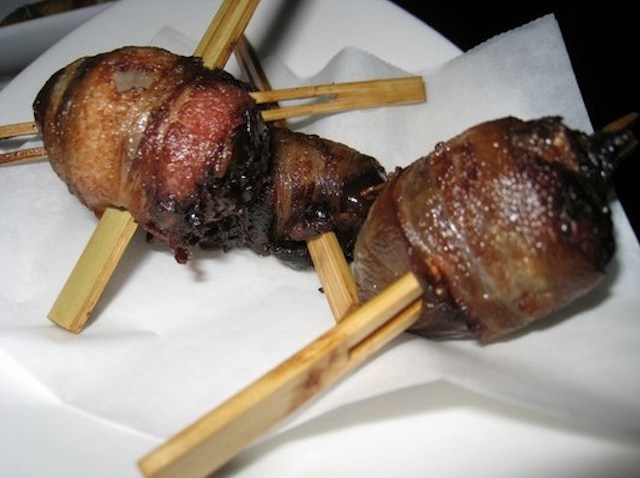 Formerly the head chef at such fancy (with the prices to prove it) spots such as Tantra and Azul at the Mandarin Oriental, Chef Michelle Bernstein caught national attention by co-hosting a Food Network program called Melting Pot, thus touting Latin cuisine to a country that mostly believes a croqueta is that game you play on your lawn with balls and a mallet.

In Miami, she and her husband own two restaurants, Michy's, for those interested in small designer meals on the Upper East Side, and now Sra Martinez, a tapas bar in the Design District.

The latter, which just received a best new resto nod from Esquire mag, has great service and relaxed outdoor seating.

Most importantly though, pretty much everything you might order at the hip eatery will be delicious.

At a tapas restaurant, it's fairly easy to screw at least one dish up, but each of Bernstein's creations are wonderfully tasty and relatively unpretentious. The dishes are decently sized, and posses a complex and balanced flavor.

The perfect savory-salty delight is the bacon wrapped dates. They're made with plump, Medjool dates, blue cheese and some almonds, which add a little crunch.

A fig marmalade accompanies the creamy ham croquetas and is a perfect topper for the Manchego cheese. The works won't break the bank, either, so enjoy a few dishes and wash it all down with the appropriate drink: sangria.


Read more of Liz Tracy's Miami missives on her blog, Miami, bro.