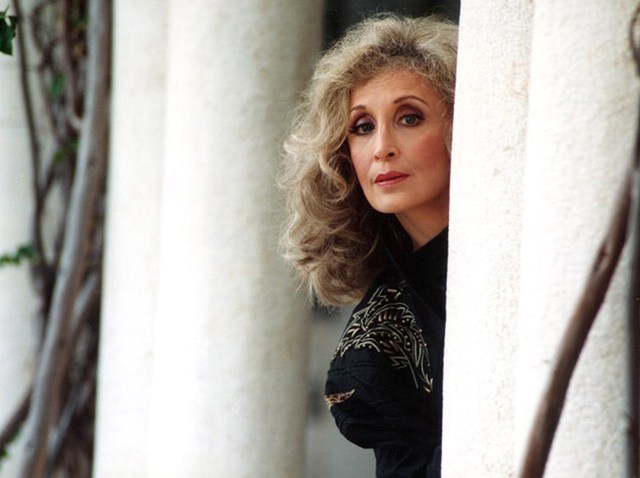 The 25th annual Miami Book Fair is underway, showing the best of what literature has to offer. Fiction, non-fiction, drama, romance, comic books are all in representation, with its most prominent writers to boot. Many scribes will be present to discuss their featured works, with some of the most prominently featured books written by Miami locals. Here, we ask novelists in our own backyard about their works and career.
Shawn C. Bean, author of "The First Hollywood: Florida and the Golden Age of Silent Filmmaking," uncovers a time in history rarely told about Miami's past. The book tells of our city's glamorous past, and Bean was the first person fortunate to tell this forgotten story. He reads as part of the Florida Book Awards presentation on Saturday at 5 p.m.
What do you think readers will find most appealing about "The First Hollywood?"
Hollywood wasn't always America's filmmaking capital. For a short time during the earliest days of the 20th century, Los Angeles and Jacksonville - a small cattle town in North Florida - battled to be the country's filmmaking capital. The book is populated by movie stars, entrepreneurs, sketchy politicians, and rogue filmmakers. It's like "Deadwood" meets "Entourage."
Why did you write the book?
When I learned about this piece of history, I felt like Indiana Jones discovering the Ark of the Covenant. It was exciting to uncover a story that had been largely lost and forgotten. If you want to write about the Civil War or George Washington or the Great Depression, you'll be the 30th person in line to tell that story. I got to be the first person to tell this one.
Being that you are a Miami local, where would you say Miami ranks in terms of literature (i.e. reading for pleasure, cultivation of notable writers, etc)?
Miami is a city where countless stories are being told all the time. Stories of immigrants and tourists, self-made millionaires and con men, models and reality TV stars, corrupt politicians and bankrupted developers. All a capable writer needs to do is grab a outdoor table at News Café, sit back, observe and listen. You can grab stories out of the air here. And let's not forget the obvious: the largest book fair in America is in Miami, a city with one of the lowest literacy rates in the nation. Miami loves its stories, and of course books are the best vehicle for them.
Given that your book is historical in nature, how important do you think it is to have a knowledge of history, especially the time period you chose in particular?
When I started researching my book, I knew I had to become an expert on Florida life in the early 1900s. So I pulled a ton of microfilm for the Florida Times-Union. I began speed-reading the paper starting in 1900, and kept reading through 1917. I not only learned about the big stories of the day, but what we wore, how we spoke, what we did for entertainment. Without a sense of place or belonging, a book is nothing more than an arbitrary collection of names and dates.
Edna Buchanan, Pulitzer Prize winning reporter and writer, also tells of Miami's lost history, but with a dark, scandalous twist. Buchanan's also quite the murder-mystery novelist, with her extensive background as a police reporter providing for great, juicy crime novels. Catch her Sunday at 2 p.m.

What do you think readers will find most appealing about "The Corpse Had a Familiar Face" and "Legally Dead?"
It's got our history, what's happened behind the scenes, etc. The first line of the book reads, "It was my day off, but it was murder." It's funny and heartbreaking at some points, etc. The original book first published in 1987, which I've revised, added new developments to bring the stories to date, and it really is a fun read. It was interesting revisiting these events and bringing them into the present, and it's our history.
Why did you write this book?
Well, my publishers thought of it, and I took it on because I thought it would be fun to revisit and add new developments to the book, to bring them to date. The books are also used in many universities across the nation, so it's very useful to those interested in reporting and to Miami. It's such a large and interesting part of Miami's history to record.
Being that you are a Miami local, where would you say Miami ranks in terms of literature?
Miami is a very literary place, people love to read books, and read on the beach, and you can see that in the attendance of the book fair every year, it attracts book readers, writers and booklovers, and Miamians alike to celebrate literature.
What was it like winning the Pulitzer Prize as a police reporter? How does your background help you in your writing?
The real victory is for the reporter out there in the trenches every day. With the Janet Cook story, the Pulitzer people tried to play it safe by awarding Pulitzers for group efforts, and the other finalists included the staff at the Philadelphia Inquirer for the move in '86 closing in on black militants for arrest, which got out of hand and accidentally wound up burning many houses and turning into a disaster. The paper covered the whole scandal, it ran for weeks; and there I was, a lone reporter in the trenches of Miami, who ended up winning. Having won the prize considering my competition, I was really shocked when I won, and I was incredibly honored and moved to have won during that period. I just didn't expect it.
[My background] really helped because now I write novels (currently writing my 18th now), and you always write about what you know. As a reporter I'm always haunted by cold cases, unfinished mysteries, bodies that haven't been found, etc. That's why it's a joy to be a novelist and to write fiction; as a fiction writer, you can finish up these unfinished mysteries, and have the good guys win and the bad guys get what's coming to them; you can finish the story. In my subconscious I've been able to finish these stories and it's become a healing process for me to finish these stories.
James Grippando, a lawyer-turned-novelist and fellow Miamian, uses a little of his past in his featured works, including "Born to Run" and "Intent to Kill." Growing tired of others indifference to his writing when he was a lawyer, he decided to take on the long-desired role of novelist, which has turned out better than ever imagined. James joins Edna at 2 p.m., Sunday.
What do you think readers will find most appealing about "Intent to Kill?"
I write suspense, so it's a given that readers will tear through the pages. What I'm most proud of with "Intent to Kill" is the way readers have connected with the characters. Most enjoy the character known as Babes, which is very gratifying to me. Babes is based on a real person I knew when I was growing up who had Asperger's Syndrome. Babes is part of an engaging cast of characters in a fast-paced story that I hope will bring readers hours of thrills.
Why did you write this book?
"Intent to Kill" is a special book for me because the story has percolated in my mind for years. Eventually it shaped itself into the story of a rising baseball star for the Red Sox who's married to the perfect wife, until a tragic accident changes everything. I love baseball, and I'm married to the perfect wife, so much of the research was fun and easy! As a writer, however, I always like to challenge myself by stepping outside of Miami and away from my serial character. So far, the balance has been good: I've written eight novels featuring Miami criminal defense lawyer Jack Swyteck (the latest being "Born to Run"), and "Intent to Kill" is my eighth outside the series.
Being that you are a Miami local, where would you say Miami ranks in terms of literature?
If the Miami Book Fair International is any indication, we're way up there. I've gone on tour for a new release every year for the past fifteen years, and with each tour I visit another city that no longer has a book fair, let alone one as amazing as Miami's. Obviously that has a lot to do with the people who run the fair, but it's also a credit to Miami. We live in a city that is attractive to writers and readers alike. That's especially true when it comes to genre fiction. I hope I'm not overlooking someone, but I think we're still waiting for someone to write the great literary work of fiction set in Miami. Any takers?
What made you switch from law to writing?
Becoming a writer was never a goal for me, it was a life-long dream. In 1988, I was five years into the practice of law and tired of the fact that no one, including judges, seemed to be interested in any of the legal stuff I was writing. I also noted that the hottest show on television was "L.A. Law," and the hottest book in the country was Scott Turow's "Presumed Innocent." There seemed to be this insatiable public appetite for stories about lawyers written by lawyers. So I started writing, nights and weekends, still practicing law full time. Finally, after four years, I had a 250,000-word monster in the box that no publisher wanted. But my agent assured me that I had received -- get this -- the most encouraging rejection letters he had ever seen. With his encouragement, I wrote "The Pardon" over the next seven months, and it sold to Harper Collins in a weekend. It's now all over the world in over 20 languages. Don't you love happy endings?
Jen Karetnick, a teacher, events writer, and poet, is inspired by her travels and what she sees, and it comes through in her poetry. Karetnick's work, "Bud Break at Mango House," is actually about her home, a former mango pickers' cottage on a large plantation. Her strong connection to the history of home sweet home inspired her to write this insightful work. Jen reads Sunday at 5 p.m.
What do you think readers will find most appealing about your book?
I write a lot about the local flora and fauna, and the joys and problems associated with it -- ripe and rotting mangos, a yard and house that attracts everything from parrots to vultures. I think channeling something like citrus canker through the lens of poetry is unexpected and therefore interesting to readers.
Why did you write this book?
My house in Miami Shores is actually called Mango House. It was originally the mango pickers' cottage on what was a large plantation. An acre is left and we have 14 mango trees, which is a lot for suburbia. I wanted to represent the history of the house, which also provides us with a lot of headaches as well as humor.
Being that you are a Miami local, where would you say Miami ranks in terms of literature?
We have a thriving and tightly knit literary scene that has grown over the years, thanks in part to the programs at FIU, UM, Miami Dade College and Books & Books, from a core group of notable writers to an extended family of working, publishing writers. I think Miami has a rare, supportive community. We might not be the largest per capita, but we're the warmest, both literally and figuratively.
You also write freelance specializing in food, wine, travel, etc, as well as teach at the Miami Charter School. Has your considerable experience with Miami as a culture hot spot played into your works at all? How do you get your students engaged in literature?
I often write about food, wine and travel in my poems -- most of my assignments, especially my travel ones, have produced poems as well as articles -- and I can't help but bring some of those subjects into my classroom. (Not the wine, of course!) Right now, in fact, my students (6-11 grade) are writing poems and memoirs using recipes as found texts. Food is universal, and they understand how to incorporate it almost intuitively. It takes a little work to have them connect their food experiences to something larger, but they're getting it. They don't know this yet, but when they come back from their holiday break trips, filled with memories of ski slopes and beaches, they'll be learning about travel writing, and how to use their journeys in poems and short stories as well.