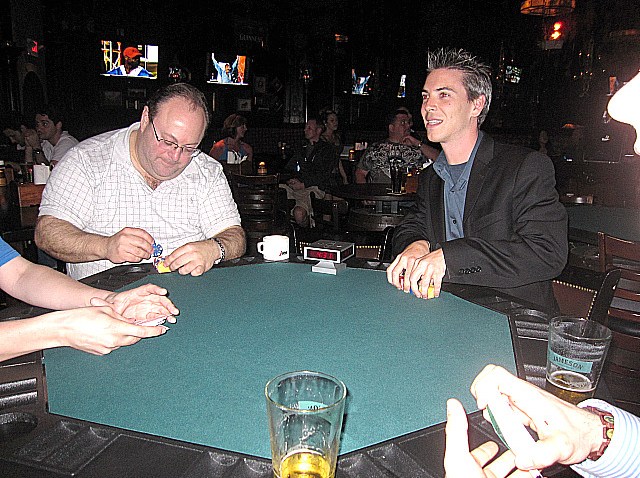 Miamians put on their poker faces last night for Miami Poker Society's new weekly Monday night Texas Hold 'em tourney at Brickell Irish Pub last night.
"When I first moved to Brickell, we would stop by the village on the way out to somewhere else," pub patron Randy Pinchuk, a Brickell resident, said last night. "But with its new nightlife scene, the area now tends to be a destination."
While donning sunglasses at night typically may raise an eyebrow or two, the practice was not only accepted but also encouraged. Residents like Pinchuk said he may not have much poker-playing prowess but he'll keep coming back to the locale, if for nothing else, a little "wishful drinking."
"I think that poker night at the Pub is a great example of the way that the bars and restaurants on Brickell have been encouraging social interaction among the neighborhood's residents," Pinchuk said.
He added, "I wouldn't consider myself a poker player - but if playing meant meeting new people, then sure I would."