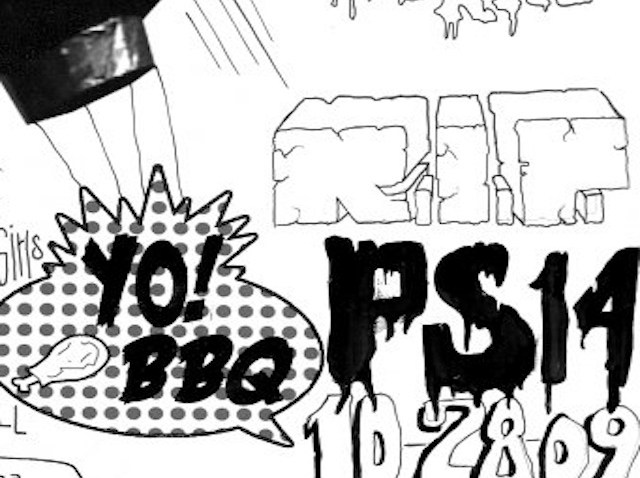 After years of intoxicating scores of Miami scenesters of all shapes, tastes and sizes, PS14 is closing its doors. PS has hosted as many types of nights as you can think of, indie, hip hop and art events. Many fun times have been had within those walls and out on that curb. With the closing of PS14 and the opening of Urbanite Bistro, a seemingly yuppy restaurant in this gritty neighborhood, it feels like the end of an era of sorts.

The regulars will be celebrating the farewell with Finger Lickin'/Yo BBQ, a night of music, pool and food. In the back, there will be ping-pong, skee ball and bikini girls on the grill. Inside, there will be enough room to dance or pop a squat, laugh and cry. If you roll in on your bike, beers are only $2 and ladies, get pumped to show off your guns, because there's an arm wrestling competition. Oly, Stavinsky and Salami Fingers, Contra, Benton, Juan and DS will be providing the music.

The party starts at 10 p.m. at 28 NE 14th Street. Bring your tissues and get ready to dance.
Read more of Liz Tracy's Miami missives on her blog, Miami, bro.