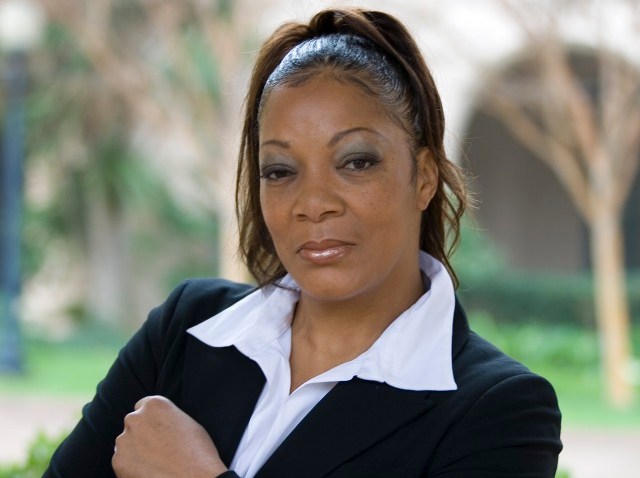 West Coast-based celebrity designer Lizz Russell says designers are already gearing up for the Academy Awards ensembles. And when it comes to her pick for unrivaled red-carpet glam, she has her eye on one super celebrity mom in particular.
"I would love to dress Angelina Jolie," Russell told Niteside. "I also love Queen Latifah, she has very elegant style."
Russell -- who debuted her 2010 Haute Holiday Collection of handbags (that she coins "Shortcakes") at a trunk show at the Fontainebleau Hotel last night -- has been designing evening gowns and her signature bags for almost 15 years.
"I started going to different parties in L.A., and I would see people's reactions to my gowns," she explained. "I started doing a lot of custom evening wear, designing one-of-a-king pieces -- I am very conscious of that, I want each women to feel special."

She added, "I keep it very feminine and I try and work with women closely on an individual basis."
These days the San Diego resident has outfitted celebrities like actress and dancer Victoria Rowell and comedian Niecy Nash among others and even inked a deal with MGM to sell handbags in Las Vegas hotels like the MGM Grand, Bellagio and Mirage.
"That helped out a lot," she laughed.

And now along with gowns and bag, the designer is gearing up to launch an accessories line that she says will incorporate the same floral motif she became famous for with her handbags.

"You would be surpassed what I can do with flowers," she said. "Roses are forever."
Now if she can just convince Angelina of that.