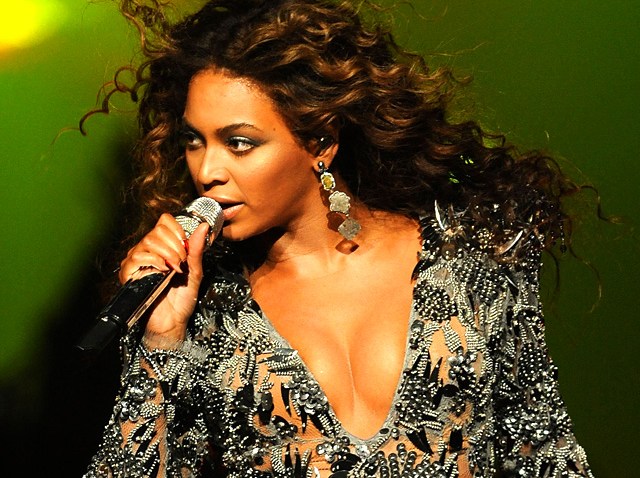 Ever wonder how Beyonce gets prepared for one of her performances?
"She just goes right into work mode," said celebrity stylist and make-up artist Emilio Uribe last night.
"We'll be laughing and joking around, and then when it's that's time she gets really serious and focused. It's like a transformation."
Whether it's at the Grammys or on a movie set, Uribe is most often the closest person to the music biz's resident diva, doing her hair and make-up during those history-making moments. Alongside Beyonce, Uribe has also added his magic touch to the likes of Alicia Keys, Shakira, Yanni, Eva Longoria, Gloria Estefan and Charlize Theron to name a few. His movie credits include Johnny Depp in "Pirates of the Caribbean" and Anne Hathaway in "The Devil Wears Prada."
Late Wednesday night, the Colombian-born Uribe lounged at Caribbean Sunset, Dominican Republic Moments, inside Coral Gables' Miami Art Central. The event, part of Dominican-American Heritage and Cultural Week, attracted a crowd of Miami's Latin notoriety. Dominican writer Rey Andujar and jazz musician Luis Disla were among those who performed.
"It's great to see Dominican art and music being appreciated," said Uribe. "Dominicans are a very warm and loving people."
Uribe particularly enjoyed the fashion show by Samy Gicherman.
In Miami for this weekend's premier of "Alice In Wonderland," his newest gig, the New York-based Uribe credits Beyonce with opening many doors over his career.
"She's just one of the warmest and most loving people you could be around," said Uribe. "Her, Shakira and Yanni are probably my favorite celebs to work with. Gloria and Emilio Estefan are also wonderful people as well."
The most difficult?
"You'll find most problems come from people who work for the celebrities, but since I do hair and make-up I'm the closest person to the celeb so I don't go through any headaches."