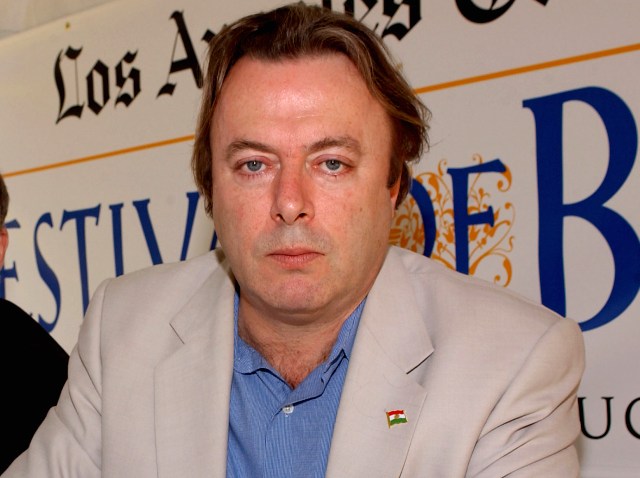 Best-selling author Christopher Hitchens discovered atheism as a child, penned a book called "God is Not Great: How Religion Poisons Everything," and criticized Mother Teresa, but his critics' opinions aren't exactly keeping the scholarly Oxford alum up at night.
"I don't worry about it much at all," said Hitchens, who is promoting his latest memoir, "Hitch 22."
Hitchens insisted his atheism was no choice.
"I didn't become one; I discovered I was one," he said. "It is like becoming a writer, it chooses you in a way...I didn't realize there was nothing else I wanted to do."
Hitchens -- who fielded questions about his new tome from Miami columnist and author Dave Barry -- preached to a packed house at Temple Judea last night for the Books & Books hosted event. While touching on his life experiences, ranging from his stint at a Methodist private school and interactions with Bill Clinton to his mother's suicide, the controversial writer's bluntness inevitably shone through.
"You don't have much time to be pushed around by boring people," said Hitchens, who is also a columnist for Vanity Fair and The Nation.