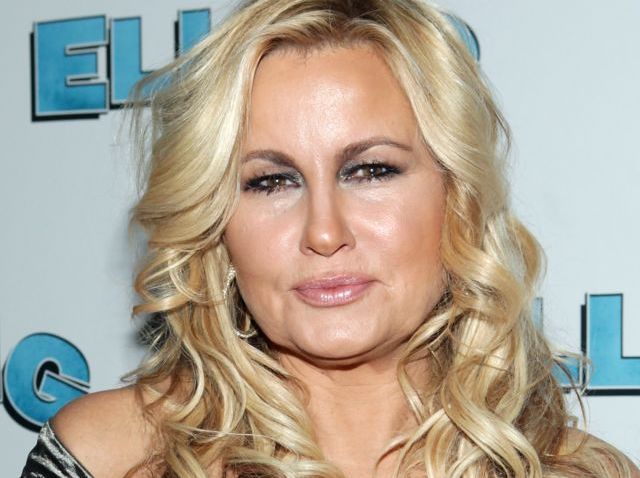 Comedic Actress Jennifer Coolidge has shared the screen with A-listers like Jennifer Aniston, Courteney Cox, and Reese Witherspoon, but people still mainly remember her as Stifler's sultry Mom in American Pie. And you certainly won't hear her complaining about that.

"I'm okay with it, she was probably one of the only normal people I've ever played in a movie -- I always play these sort of weird people," Coolidge told Niteside. "Most people didn't know, after we filmed the movie, Eddie [Kaye Thomas], the guy who played Finch, actually rented a room in my house -- but, I didn't sleep with him or anything."
Coolidge will soon be reuniting with Thomas, and the rest of the girl-crazed male posse, as the original American Pie cast is gearing up for another addition to the film series.
"I can't wait, I haven't see those guys in a long time," Coolidge said.
Meanwhile, the actress has been enjoying a break from the Hollywood scene by focusing on her stand-up tour, which includes a stopover at Miami Improv Thursday night.

"I wanted to switch it up, I was getting bored out in L.A.," Coolidge admitted. "When you go on talk shows you can't really say how you feel about anything, because it's all being edited -- I can tell dirtier stories because stand-up is unedited."
She added, "It's a really nice break. I've been meeting people that aren't actors and producers -- it's refreshing."

In fact, during her routine, you may learn the consummate MILF has more "moves" than you think.
"I can run fast," she said. "People assume I'm not athletic. I got asked to Dancing with the Stars, and I'm not a great dancer so I wouldn't put myself in that position -- but I said if they had a show called Running with the Stars, I'd do it. I would leave Kelly Ripa in the dust."

Still, America's favorite sexy movie mom hasn't lost her, well, touch when it comes to the boys — especially, according to her, when she performs overseas.

"The European mystique about the older woman and a young guy is a way bigger deal over there," she said. "All the young boys want to be seduced by an older woman it's a real fantasy.
"Over there I felt like I was one of the Beatles."