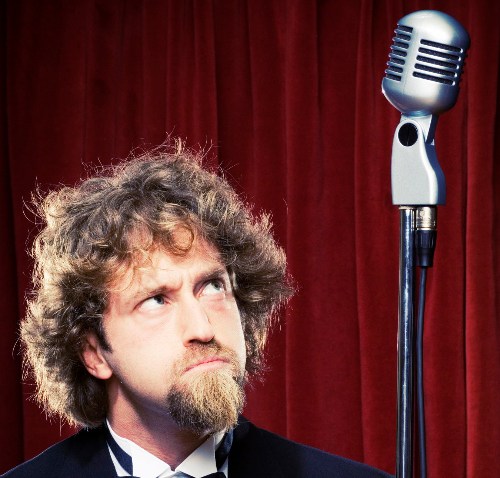 "Last Comic Standing" winner Josh Blue, who has cerebral palsy, told Niteside ahead of his stop at Miami Improv this weekend that he may be self-deprecating about his condition but he has the backing of others who are handicapped.
"The disabled community gives me a strong backing," said Blue. " I get cards and letters from disabled people all the time saying, 'Thanks for putting us in the limelight in a positive way.' I am so comfortable with myself, people have no choice but to be comfortable with me too."
The funnyman, who was the season four winner of "Last Comic Standing," said he feared at first that audiences wouldn't understand his brand of humor.
"I was a little afraid people weren't going to get my comedy," he said, "but I had been doing it for a while and I had a pretty good feeling the audience was getting it. Talking openly about your disabilities is kind of taboo in our culture, but if you really listen to what I'm saying, I make fun of people who make fun of me."
He said winning the show offered him some much-needed validation.
"Winning the show was a huge moment, but I went in there wanting to win it. Its sounds weird, but I always said I'm going to win this whole thing. The process was unreal--I thought maybe it was rigged, but then I won and I knew for sure it wasn't."