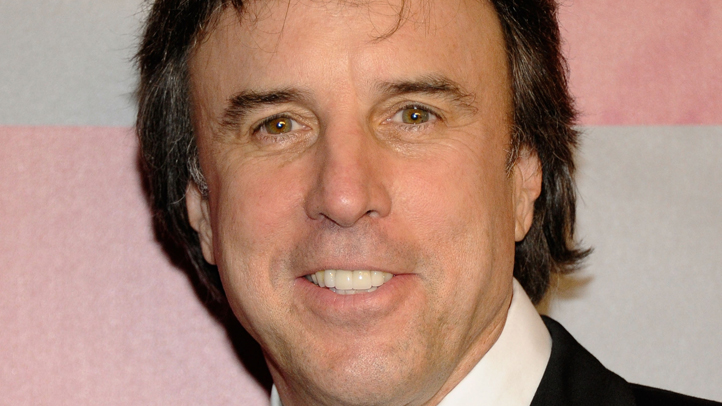 When looking at actor and comedian Kevin Nealon's nine-season stint on Saturday Night Live, you might think that his resume is pretty impressive. But when you think of what he has done since, it's on the verge of extraordinary. Multiple Happy Madison films with Adam Sandler, a book, seven seasons of Weeds and his proudest accomplishment, a son, the man hasn't seemed to sit still since he left Studio 8H. But what shot him to superstardom in the first place is what he keeps going back to: stand-up comedy.

Sitting down with Niteside inside the NBC Studios, before his Friday and Saturday night shows at the Fort Lauderdale Improv inside the Seminole Hard Rock Hotel and Casino, we talked about what fans can expect from a night with Kevin Nealon and will there be a season eight of his hit Showtime series, Weeds?

Will your stand-up at the Fort Lauderdale Improv have a theme? Family, politics, sex—what do you talk about?
As a stand up comic, you evolve over the years. It's like becoming a seasoned blues musician. Your comedy gets a little more soulful and truthful as you get older. And I think that's what mine has evolved into. I'm talking more about real life, but with a twist to it. Hopefully I am saying something kind of important, too.
Why continue doing stand-up when you have such a successful career as an actor?
It's my passion, its my forte and honestly, its what I started out doing. I never stopped doing it; even during my days on Saturday Night Live. It's like driving, you never stop driving. I used to work in a factory and I have had a lot of crappy jobs. I feel lucky to do any of this stuff.
Looking back to your days on SNL and you today, you really haven't aged.
I have heard that. I have good genes, which has a lot to do with it. I don't party much. I sleep, well, with a 4-year-old son I sleep as much as I can. I am a vegetarian. I make a conscious effort stay out of the sun and keep everything in tact. I watched the original Saturday Night Live cast and saw them get old and heavy, and I thought, I am going to try to stay as close to that weight as possible. But it also gets to the point that you just have to get old.

'Weeds' has made quite a lot of changes in direction over the years. Did you ever see it going the way it has?
I had no idea where it was going and I don't think the writers did either. They take it year by year. I really have to give them props because every year they box themselves into a corner and they have to come up with something completely different for the next season. I think that is what keeps the show fresh. It keeps reinventing itself. I liked our last season, season seven. They brought a lot more comedy to it.

Your character on 'Weeds', Doug Wilson, is he fun to play?
He is just naïve. He doesn't mean harm. He is just self-centered and expresses what he wants. If he had to choose what is good for him and what is good for the world, he will choose what's right for him.

Will there be a season eight?
Season eight… there are talks that it is coming back. I don't know anything yet. We will know in a couple of weeks. I assume it will come back. There could be a ninth season. Who knows? When a show is on that long, people are going to have their favorite and least favorite season. That's inevitable. If there is a season eight, ill come back.

A lot of the characters you play seem to have the theme of marijuana behind them. Are you trying to tell us something?
Do they? Grandma's Boy, Weeds… Well, I guess the reason is because the people who write them are potheads.