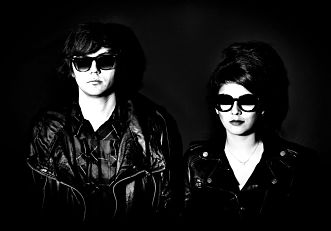 Dance music fans have known for some time that the likes of Kaskade, Pretty Lights, Booka Shade, Steve Aoki and The Crystal Method would all be coming to town together. Well, that time is now. Yes, Identity Fest is this Thursday. And this is your Countdown. First up, Miami's one and only Sugar Nights, who'll be appearing on the stage curated by The Overthrow.

Who (and what) is Sugar Nights? Sugar Nights is a lush, dark, sexy, '90s rave/house inspired melodic creation comprised of two local talented producers, Khadija B and Michael D. Mixing old influences and new sounds, our tracks set out to evoke a throwback feel with a new modern take.

Aren't you also somehow connected with The Overthrow? Sam Baum from The Overthrow approached us a while back about our music and wanted to put out something on their newly-founded record label, Overthrow Music Authority. After several months of getting everything together, we are finally releasing our self-titled EP with Overthrow on August 30th (tentatively).

Won't you also be among the many few playing The Overthrow stage at ID Fest this Thursday? Amongst the many few indeed. Sam made us an offer we couldn't refuse.

What other magical acts are playing that stage we wanna know about? Make sure you check out fellow Overthrow artists Caligula, Atrasolis, and DJ Troy Kurtz. Also Miami favorites Pirate Stereo, Juan Basshead, and Panic Bomber are not to be missed.

If you had to sum it all up in a single sentence, what would it be? Reminiscent of modern dark sensual rave emanating from the depths of an underground club in Berlin.

Sugar Nights plays Identity Festival Thursday August 25th at Bayfront Park's Klipsch Amphitheatre 301 North Biscayne Boulevard Downtown Miami. For more information log on here.