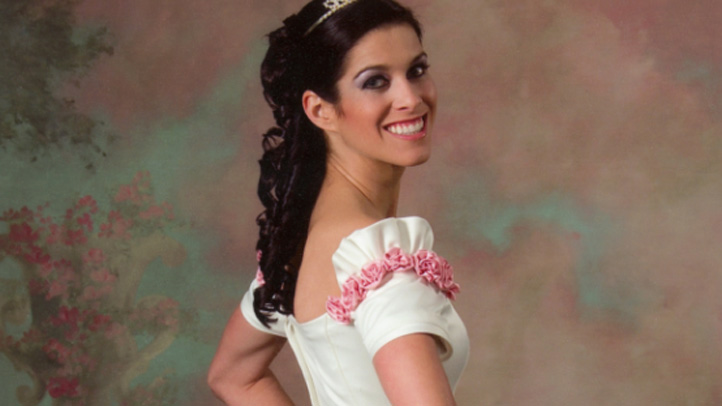 Unlike most Latin ladies, performance artist Antonia Wright never had a Quinceañera. The elaborate fete that marks the girl's 15th year and transition into womanhood is a celebration that always includes a fancy dress and a huge portrait.
As part of her recent work, Wright visited various studios to have her own photo taken in full garb. Her photo Super Cara is showing alongside 28 other talented locals' works Wednesday night at the David Castillo Gallery.
The DCG Open is a "salute to summer," according to Melissa Diaz, assistant director of the gallery, and co-curator of the exhibition. The opening will have a fun, celebratory vibe with the danceable music of DJ Hottpants and beverages sponsored by Bombay Sapphire.
Jane Hart, Curator of Exhibitions at the Art and Culture Center of Hollywood who collaborated with Diaz as co-curator, said, "I consider David Castillo absolutely one of the finest gallerists in South Florida." She was thrilled to be invited to participate the selection process.
Each year, the show presents an array of artists from South Florida. With all of the local talent available, it was a challenge to choose so few. Diaz said, "I usually keep an ongoing list in my head so it was easy to start coming up with names. The hard part was whittling it down to sizable amount so that each participating artist would have enough space to properly show their work."
Hart noted the significance of the show, "This annual exhibition is a very important showcase for under recognized and/or up and coming artists who do not, as of yet, have gallery representation."
The show will include, among others, the thoughtful work of Domingo Castillo, the humor of Michael Balbone and Carlos Rigau, and the detailed eye of Hugo Moro. Be a part of the art from 6 to 10 p.m. at David Castillo Gallery (2234 NW 2nd Avenue, Wynwood) tonight.