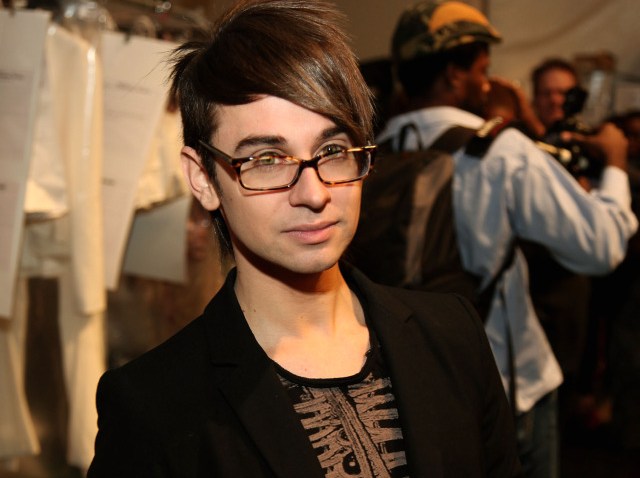 If you have ever used the word "fierce," there is a good chance designer Christian Siriano comes to mind. He might have become infamous for constantly using his signature catchphrase on 'Project Runaway,' but he became famous when he took his reality stardom to the runaway and beyond.
Currently only 25-years-old, Siriano has created his own self-titled line sold in Saks Fifth Avenue & Neiman Marcus and brought his creations to the mass markets in Fall 2009 with a line at Payless Shoesource.

And lucky for a few lucky South Florida fans last week, the designer brought his Spring 2012 collection to Neiman Marcus Bal Harbour to show off his designs and explain his thought process on each and every look. But before doing so, he sat down with Niteside to talk about his fashion inspirations and what his friend and mentor, Heidi Klum, is really like.

I read an article with you speaking about how your line is for "your girl." Who is "your girl" that inspires your designs?
Every season, we learn more and more. I really like to travel to the stores and meet my customer. That is what has worked for me. Sometimes young designers are praised by the industry, but not me. I have been really praised by the customers. Most of the time, we have a dress in the collection that isn't really loved by editors. That same season, that dress will be our number one seller. Especially with this collection, I created pieces that real women can wear. A range where in one season, you can get a great party dress and an outfit for work.

Is your connection with the fans why you have a line in stores like Neiman Marcus and also a line at Payless Shoesource?
Absolutely. At the end of the day, I would never want to alienate anyone who loves fashion. With my collection at Payless, that is what it is all about. Most of my friends are young and coming up in their jobs. These same people aren't buying my $2,000 dresses because they cant afford them. I wanted to dress everyone and I am so lucky to be able to do that.

Do you give fashion advice for those twenty-something friends moving up at their jobs?
There are pieces everyone needs to have, of course. If you are out there job hunting, go for a classic look, but make it your own with fun accessories. Shoes and bags aren't only essentials, but are the easiest way to change up an outfit without going overboard. You can't go wrong with a cotton shirt dress. It's comfy and it will last you for years.

You dress a ton of celebrities. That has to be fun.
God, it's fun. Natasha Bedingfield just performed in my gown at the Country Music Awards and she looked amazing. There is nothing better than dressing someone I am a fan of. Everyone is always so different, so it's a challenge, but a fun challenge.

Speaking of celebs, what is Project Runway host Heidi Klum like?
She is amazing! I mean, I love her. She is just so real; she is such a real woman. She is a mom, business woman, friend, wife and just so cool. When I am with her, I feel like I am with my sister. She is ridiculously supportive, too. After the show, everyone has to move forward. And for her to support me post-Project Runway, it was unbelievable.

I have to ask: Do you love your job?
I do. I really, really love it. I am in a very tough business; I mean, it's hard. You have to be obsessed with it. I wouldn't be doing it if I didn't love it.