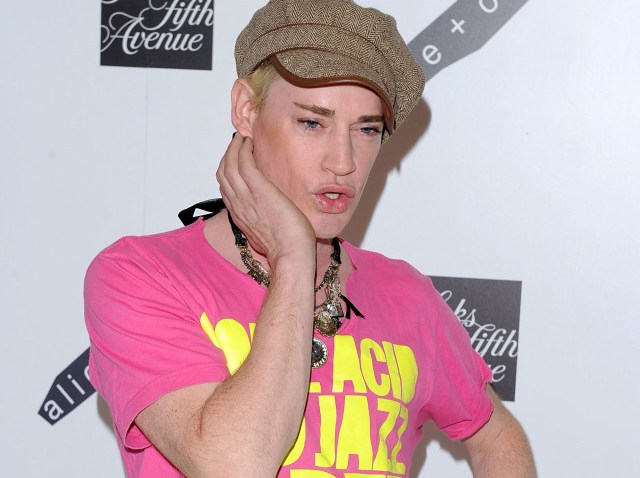 Richie Rich may be in the Magic City for Mercedes Benz Fashion Week Swim, but there is one activity that the clothing connoisseur definitely has on his agenda.
"Miami -- it's one of the best cities in the world. I love to go to the clubs. The thing is, all the clubs are good. No matter big, small, Club SET or Score, I go everywhere. I never don't have fun," he said
Rich presented his SEXXY POP collection with friend and co-designer Pachi Lake at a private showing at The Betsey Hotel on Wednesday night.
The designer has had his name in the game for a long time now, gaining worldwide attention with his line Heatherette, worn by everyone from Lil Kim to Paris Hilton. He has now ventured on to greener pastures with his clothing line available at the Pachi Boutique on South Beach and his make-up line "Rich Girl" that will be out later this year.
The New York City club kid turned fashionista, hasn't always focused his trips down to Miami Beach on business.
"When I was a club kid in the '90s, I used to come to Miami with friends all the time. I actually almost got arrested at the Delano because I was wearing nothing but roller-skates and underwear – I didn't know Miami believed in indecent exposure till then."
But even if he loves the clubs, he is much more focused on a fashion week that is close to his heart.
"I have shown everywhere," Rich explained. "But, I love Swim Week. It's the people and the temperature that are just super hot. The energy is so different from every other fashion week."
He added, "Only here can you show a lot of skin—which of course, I love."