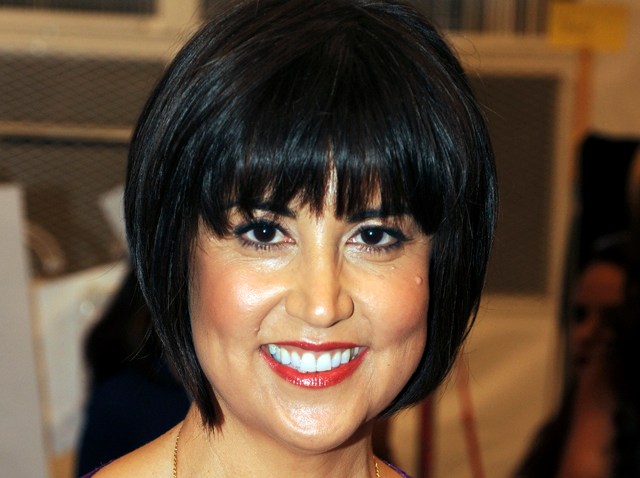 Someone had to be the icebreaker for this year's Mercedes-Benz Fashion Week Swim, and who better than Trina Turk -- a designer known for always passing (or in this case, strutting) with flying colors.
And now the LA-based designer has even added some Miami-style bling to the mix.
"I like big jewelry," said Turk, who launched her new jewelry line in spring 2010. "I am not a dainty jewelry kind of person -- it is really fun to do the jewelry that can stand up to our prints."
Turk, who was named this season's "Mercedes-Benz Presents" designer, unveiled her chic swimwear collection to a full house at The Raleigh on Thursday night. And with models sporting everything from sheer cover ups to oversized hats, the left coaster admitted she couldn't think of a better place to let it all flow than the 305.
"We had a great time putting this show together, and I think it went pretty well," added Turk. "It is exciting to be the Mercedes-Benz Presenter designer and just kind of kick-off the weekend."
Still, even after the last stringed bikini makes its way down the catwalk, Turk says when it comes to the Magic City's stylings, it is always about under-water wear.
"We have a store at Bal Harbour Shops, and we sell a ton of swimwear at the store," said Turk. "More than our other stores by far."
This is the 24-hour vacation city, after all.