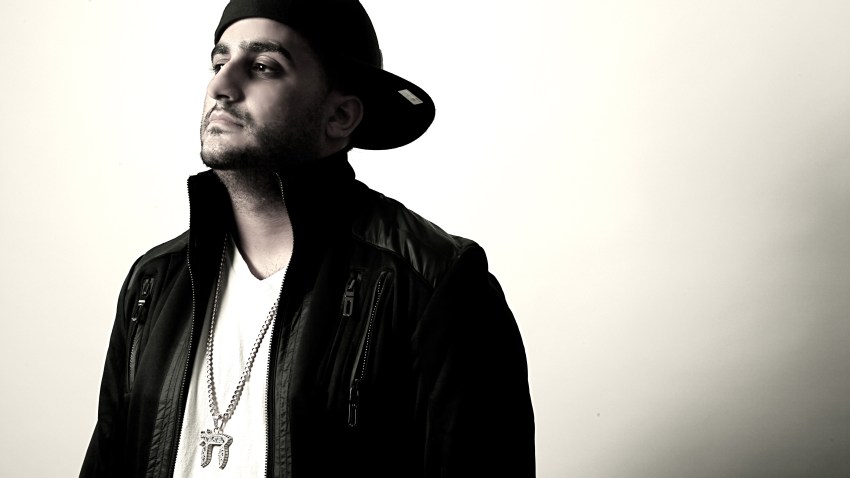 For DJ Affect, aka Ari Kalimi, success on the decks started with someone else's missed opportunity.
"As a freshman in high school, I would beg the owner of club Cream to let me play. One day a DJ didn't show up and I had to call my parents to bring my records," he said last night spinning Club B.E.D's Monday night party. "I played that night and I started playing there every Friday after that."

Kalimi has made a pretty big name for himself in his more than 10 years in the business. After getting his start at the age of 15, the Miami resident has moved onto to DJ for everyone from Rihanna to the New Orleans Saints Super Bowl after party. Yet, his biggest break came when a hip-hop legend walked through his doors.

"One night at Cream, the owner came up and told me he (Notorious B.I.G) was coming through — I honestly didn't believe him," Kalimi said. "He was my idol and every time I would touch the turntables, my hands work shake. I was so star struck."

Affect, who can be found at his weekly residencies at SoBe clubs like Cameo or club Lux, developed a friendship with Jaime Foxx behind the booth of his Monday night performance at B.E.D.

"Jamie and I really hit it off -- we have a really good friendship," he said.
"Jamie was on the mic, then Young Jeezy, Michael Phelps and Tiesto all walked in and got on the mic -- there was more money there than Bank Of America and I was the teller," he added.

And what about the possibility of Foxx taking over Simon Cowell's spot on idol?

"I cant speak on that, but I think it would interesting," Kalimi said. "If he did get that the position, I think it would be entertaining because he is definitely entertaining."

Foxx isn't his only celebrity friend doing big things.
While staying busy with his DJ'ing and producing, Affect found time in his busy schedule to work on Fat Joe's solo album that will drop later this month and will include confirmation that the rivalry between Joe and 50 Cent is still hot.
"The intro to the album—it's pretty serious. 50 Cent is probably going to come back at him," he said. "I don't want to ruin the intro to the album, but it's going to set the record straight and really show that 50 Cent isn't the man he claims to be."