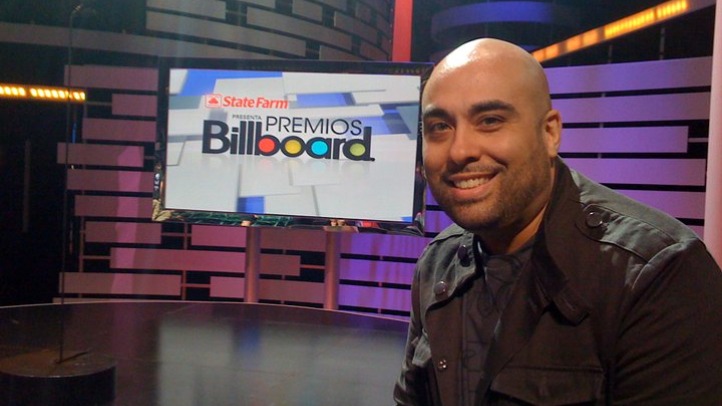 DJ Rob Di Nero may have been titillating the crowds with his beats for several years, but that doesn't mean doesn't have a little pre-hosting jitters before this week's Latin Billboard Awards Conference.

"I get butterflies," DJ Rob Di Nero told Niteside. "If you don't get them, it means that what you're doing doesn't really mean that much to you but when its time to motivate that crowd the butterflies disappear, and I do what comes natural to me."
Di Nero -- who hosts his own weekly radio show on Coast2Coast FM and spins at Cameo, Coco Deville and Mia -- will host the award bash at the Eden Roc Renaissance on Monday night, followed by a nighttime showcase at Club Play, which he said was selected due to its Latin-inspired shindigs.
"Club Play currently has the hottest Latin party on South Beach called Play Latin Saturdays," he explained. "In essence, we wanted to be able to get the Latino locals involved in the festivities."
And as far as being stumped for conversation with artists like El Cata, 24 Horas, Proyecto Uno and Jadiel, expect Di Nero to be as prepared as Ryan Seacrest.
"I do my homework," he said. "If I can I like to meet them beforehand -- it makes it more personable for me."

He added, "It feels great to see people having a fun time and helping them create a new awesome memory."