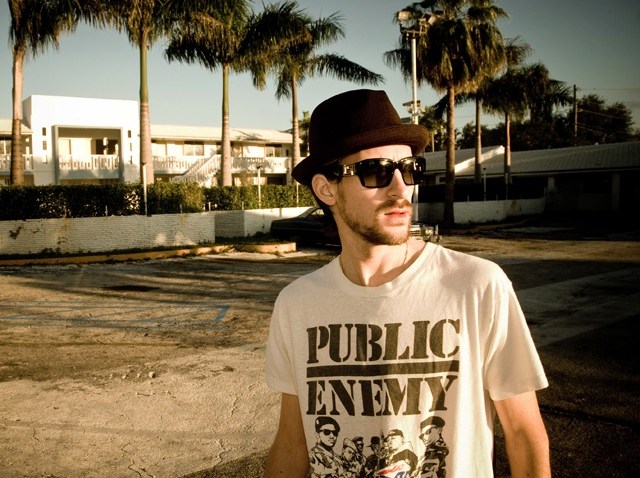 DJ Ross One - arguably one of Miami's hottest DJs - said making the jump from the Big Apple to the Magic City was no easy feat, but one he credits to boosting his career into high gear.

"It was a hard decision to permanently come down here, I consider New York home and I love it more than anywhere," Ross admits. "So it was a tough call, but at that point in my career, it just made sense -- and it was definitely a great career move."

After being lured down south by powerhouse Opium Group, the DJ - who originally took up residence at Prive and Opium Garden - has since upped his game tremendously. Case in point: the famed spinster most recently headlined the star-studded Marquis New Year's Bash in Las Vegas where celebs like Kanye West, 50 Cent, Chris Martin and Gwyneth Paltrow all grooved to his beats to ring in 2011. And, most notably, Jay-Z himself asked Ross to "give him something hot."
And as far as his local presence, let's just say the pressure is a bit less as the famed spinner has already scored major popularity points after previously manning the turntables at Mokai's Favela Chic party and now as one of LIV's main hit makers. Gigs, he admitted, could have been harder to pick up in New York.

"In the end it really helped," he explained. "Getting out of New York made it easier for me to go back for certain things and DJ - and not fill up the same clubs as everyone else."
Still, that doesn't mean the Cincinnati native doesn't head back to his beloved 212 as much as possible.
"I still try and go to New York once a week if I can, especially during the warmer months. And anytime I have a couple days off, I'm in New York."