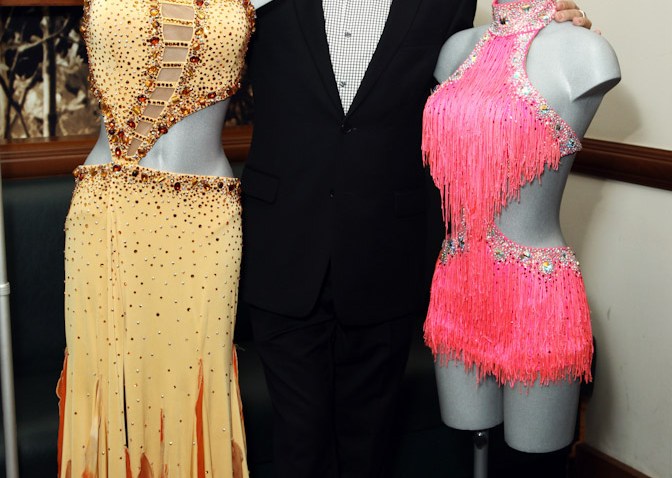 Dancing with the Stars
' Emmy Award-winning costume designer
Randall Christensen
admits, despite her back to back blunders, he wouldn't be surprised to see Kirstie Alley and partner Maksim Chmerkovskiy take the crown this year.
"I wouldn't put it past Kirstie Alley in a heartbeat," Christensen told Niteside. "She is exactly as you see her on television, it is just a ride and you hold on and have the time of your life."
Christensen - who's been outfitting both the celebrities and their professional dance partners since the show's second season - partnered with
Wilhelmina Models
to select its new 40+ model. And the king of sparkly frocks admitted after working with several women in this age bracket, this was a natural process for him.
"It was combining two of my favorite subjects: women over 40 and empowering women," he explained. "There's a marriage there - we've got women who are reclaiming their lives after their children are older, thinking they have a right to be glamorous and sexy."
Speaking of sexy, Christensen says the first thing he tells the celebrities while masterminding their ensembles is to start packing on the pounds before they virtually melt off.
"I tell them to eat like maniacs," he said. "Even Jennifer Grey last season didn't want to lose weight, she was eating as much as possible but you're burning off everything your consuming. I warned them I'd be taking dresses in until the Sunday of the show."
Still, the designer says he takes the contestants feedback seriously, but is mostly able to create a design just by reviewing their body language. And in fact, that these costumes could even help them snag the championship trophy.
"I told these ladies, you feel perfect in these costumes, and they will make you want to move," he said. "It's like the icing on the cake."