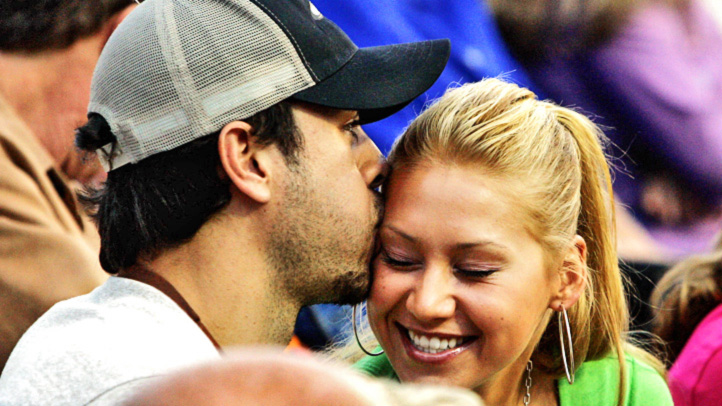 He might have a famous father, Julio Iglesias, but Enrique Iglesias has carved his path all on his own. Since leaving the University of Miami to pursue music in 1995, the Latin superstar has sold over 70 million albums, had 68 No.1 charted hits and Billboard has called him "The King of Latin Pop." And after looking at his time in the spotlight, there is no questioning that title.
Hitting the scene with his mega Spanish hit Enrique Iglesias in 1995, he easily made the transition to American audience with his album, Enrique. After a two-year break, he made a comeback with his song "I Like It," and every song released since has become an instant sensation. There's also a tour with Jennifer Lopez coming up.
This weekend, we got the chance to chat with Iglesias inside Arkadia at the Fontainebleau during the iHeartRadio Ultimate Pool Party, where we talked everything from music to marriage.

Niteside: I would say welcome to Miami, but you live here.
Enrique Iglesias: I live here. I live about five minutes from here actually.

Where is your favorite place to grab a drink when you're here?
I usually start at my house. Luckily, I am not bothered by paparazzi here. It's so relaxing. I can actually get away when I am here. People think Miami and they think you have to party and go out. But it's my favorite place to relax. It's not just about South Beach – the beach is a big place.

Tell me about your upcoming tour with Jennifer Lopez.
I leave tomorrow to Lebanon. Then it all begins with Jennifer July 14th in Montreal. We finish the tour up in Orlando.

What is Jennifer Lopez to you: JLo, Jennifer, Jenny From The Block?
I call her Jennifer, even though it's probably just easier to say JLo.

What can fans expect from this tour?
The whole thing is that we are very different. Different performers, different types of music and I think that combination is going to make it interesting. You need that conflict for fans to get a good show. Fans are also getting two shows for the price of one.
Can we expect another single with you and Pitbull?
Pit is really one of my friends. He's one of the coolest guys. A little crazy in the terms of energy. He's one of those guys who will go to bed at 4 a.m. then call me at 6 a.m., "Lets go get breakfast!" He's such a good guy.

I have to know: You and Anna have been together for a long time. Any plans to put a ring on it?
(Laughs) We are happy where we are now.