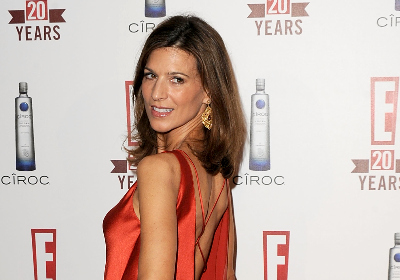 "Entourage" starlet Perrey Reeves said this latest season of the HBO comedy is her favorite but she's unsure the fate of the popular series.
""This is my favorite season yet -- its kind of edgy," said Reeves, who was in Miami Beach over the weekend modeling in designer and pal Michelle Jonas's travel ware fashion show at the Gansevort Miami Beach.
"To my knowledge, it isn't our last [season]. I have heard there's going to be another. ... I have no idea; I'm hoping there is another!"
The starlet, who plays "Mrs. Ari Gold" on the show, said there's no other entourage she'd rather be a party of.
"I have so much fun with all the guys," Reeves told Niteside. "We have the nicest cast. We're all super laid back and relaxed. We're all friends and not just that -- we all work for a show we love."
One aspect of the show she believes keeps viewers coming back is her chemistry with her gorgeous TV hubby.

"Their relationship isn't made-for-TV," she said. "They fight, they love each other, they support and are very protective. They go to a therapist. They act like any normal couple. ... I think its nice for people to see that imperfect couple that just love each other at the end of the day -- opposed to so many TV relationships that just aren't relatable."