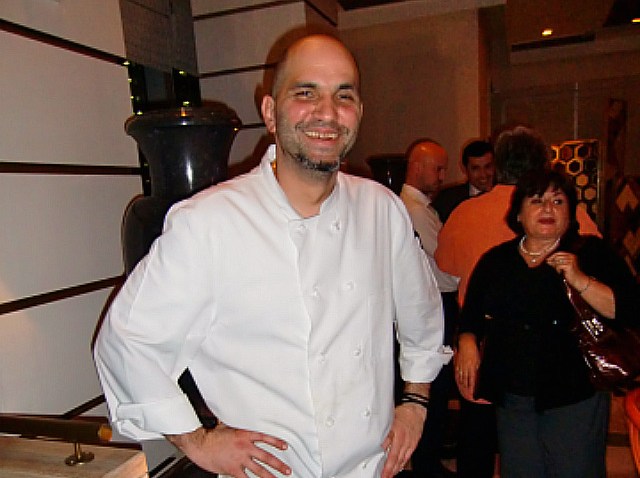 Executive Chef Michael Psilakis is trying to avoid Super Bowl mayhem ahead of his star-studded brunch with celebrity chefs Emeril Lagasse and Mario Batali this week.
"I'm not really big on a lot of chaos," said Psilakis, owner of EOS at the low-key Viceroy Hotel. "Don't get me wrong, South Beach I think is wonderful, but I really liked the idea of Viceroy because it is a small, boutique hotel."
After hosting an intimate five-course dinner-and-wine pairing with Boutari Tuesday night, Psilakis is now prepping to join forces with cooking big wigs Emeril Lagasse and Mario Batali for the Super Bowl Super Brunch on Saturday at his restaurant.
"The three of us are going to do some demonstrations and have some fun -- it is always exciting to cook with chefs of that magnitude," he said.
Each top chef will bring two signature dishes to the table including Emeril's BBQ shrimp biscuits, Mario's mushroom-stuffed crepes and Michael's Greek canapes. The guest list includes Jimmy Buffet, Jimmy Fallon, among others.
"A celebrity is just like anybody else, they like what they like," he adds. "But the more celebrity you obtain and the more notoriety you have as a chef, the more trust people have in you."