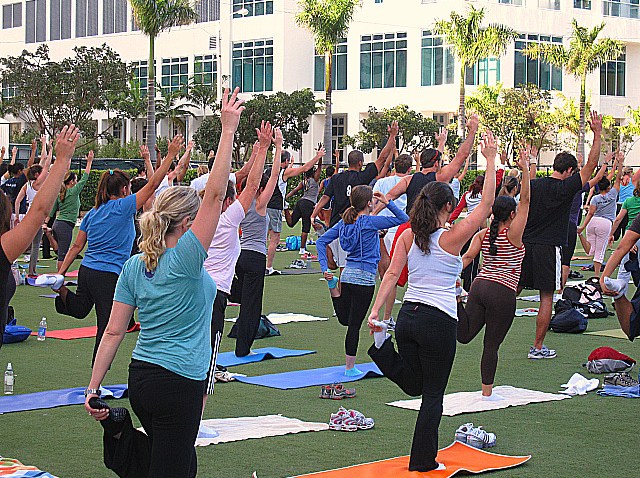 Last night at Downtown's Epic Hotel, more than 100 spandex-clad locals worked up a sweat -- and we don't mean on the dance floor (although there was a DJ and post-work out Grey Goose involved.)
This time it was to gear up for the upcoming bikini season in the 24/7 vacation metropolis.
"When we came here, we knew that would be a hook for people," said Fred DeVito co-founder of the Core Fusion Program at the spa, exhale. "In Miami, people are more into it because they are wearing more clothing that is exposing their body."
Classes at Epic's exhale spa will almost always guarantee sore buns and abs, but this is the first one that will also have your heart pumping at full speed.
"I don't think people down here waste their time to do something just for the sake of breaking a sweat," he said. "They want to do something that will give them a result.
If only every work out ended with complementary cocktails poolside.