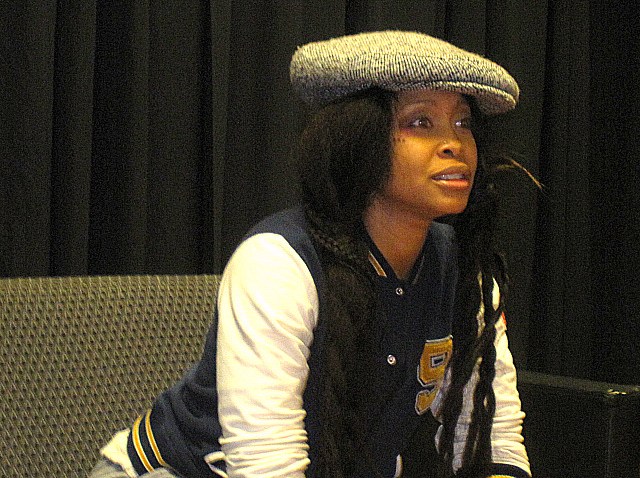 Songstress Erykah Badu said last night that she took "one for the team" when she absorbed searing criticism from those who found her latest video "Window Seat" offensive because the singer was filmed in the nude.
"You don't have a right to censor art," she said following her performance at Miami's American Airlines Arena last night. "You don't have a right to say it can't be seen or sold or bought, or keep anybody else from seeing it or feeling it. Because somebody is going to get something from it."
She added, "I'll take one for the team."
Badu performed songs off her just released album "New Amerykah Part Two: Return of the Ankh" to a large group of grooving fans last night but said she was stunned by how many people watched the video.
"Viral is the new label," she said. "I put my video 'Window Seat' on my own site. Everybody came to that."
Badu, who didn't say whether she would film a video in the nude again any time soon said she considers herself a "child of the funk."
"I can't read music to this day," Badu said. "But, I understand it."