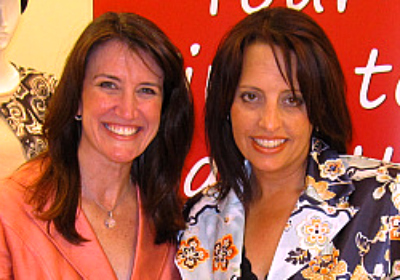 Bestselling author Jennifer Wilkov said being lucky in love is easy now that she's endured a prison stint in one of the country's toughest prisons.
"At this point [I can handle] just about every relationship," said Wilkov, who spent four months at New York's Rikers Island in 2008 after pleading guilty to participating in a $1.6 million real estate scam. "When you actually want those relationships, nothing in your life can keep you from them."
She and co-author Kimberly Mylis, both newfound relationship gurus, preached from their latest book "Boys Before Business: The Single Girls Guide to Having It All" at Dadeland Mall's Saks Fifth Avenue last night.
"If everything that I've been through is an example, I'm so happy for you to go out and get the relationship you want," Wilkov said.
And for these singletons (who filled the chairs last night) looking to snag Mr. Right in the 305 -- a city Wilkov said is difficult for people to settle down in -- let's just say they don't call it the Magic City for nothing.
"As soon as you become transparent ... that's when really the magic happens," said Mylls.