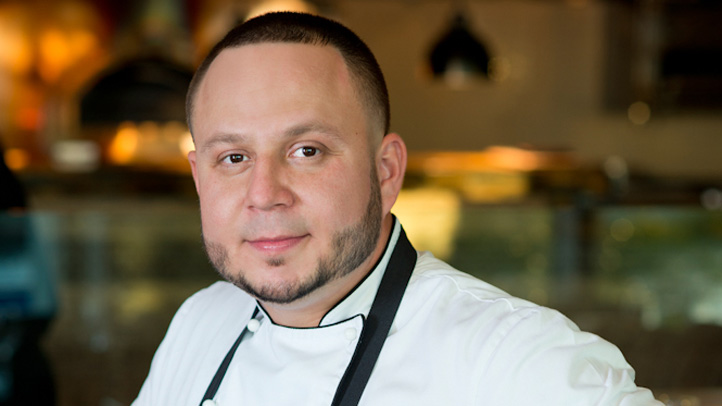 Despite cooking elaborate, high-end meals in some of Miami's most recognized restaurants, Chef Steven Acosta still enjoys his mom's "magical" cooking.
"My mom throws down and cooks very well," Acosta said. "Moms come into the kitchen and make magic in 30 minutes."
When he cooks with his mother, the two joke about firing each other from the job.
But he says he loves her arroz con pollo, pasta and chili.
Jackie Nespral Talks About Balancing a Career and Motherhood
Acosta, who returned to da Campo Osteria in Fort Lauderdale as the executive chef last fall, has cooked in restaurants including Cascata Grill at Turnberry Isle and the former Solea at the W Hotel in South Beach.
He was raised in Miami in a Costa Rican/Cuban family, but he said it was his grandmother who inspired him to dedicate his life in the kitchen.
"We would go to the Opa Locka Hialeah Flea Market get produce every Sunday," he said. "It was a weekly field trip where she would pick out the ingredients to make a Costa Rican Vinagreta."
And that's where his love for food started.
He is currently preparing for Mother's Day at da Campo, one of the busiest restaurant days of the year.
"It's a neat day to set up a menu around moms," Acosta said. "In South Florida you always have the mother's day brunch."
Brickellfest Does Cinco de Mayo
But this will be the first Mother's Day he is completely in charge of the menu at da Campo. Acosta had originally worked at da Campo in 2008 as executive sous chef.
"It's a testament of hard work, dedication and sacrifice," he said. "I'm back where I was at prior but as the main guy, as the captain of the ship."
The love for food is also being passed on to Acosta's three sons. They have leaned many of his kitchen tricks, even at a young age.
For more information on da Campo, visit the website or call (954) 226-5002.