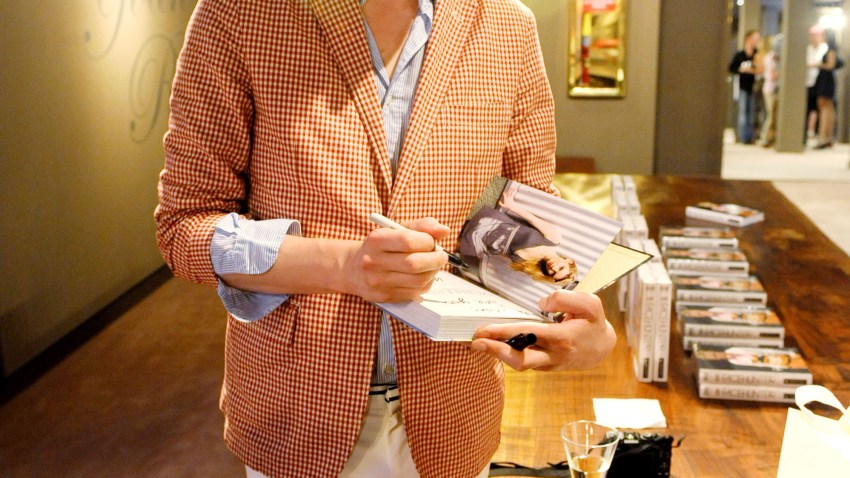 It's hard to pull off a red-checked blazer without coming off like you're headed to the hillbilly prom. But if anyone can do it, it's Yvan Rodic, the man behind the lens of blog Facehunter.

The Swiss-born photographer has made a (very lucrative) career out of capturing the style of the fabulously hip around the world, including such fashion-savvy sweetspots as Munich, Reykjavik and Copenhagen, and has recently turned the eye candy on his award-winning blog (annointed a top 10 power blogger in the fashion industry by Vogue) into a hardcover book.

Rodic is currently on a (relaxed) tour of said book, and he made a stop in Miami -- donning aforementioned blazer -- to sign and schmooze at a party at the Webster boutique, hosted by The Society, a New York- and Toronto-based "culture club for the creative class" that will soon set up shop in Miami.

While guests sipped on Johnnie Walker cocktails, Rodic offered his take on "Miami style."

"During the day, people wear very little clothing, it's casual" he (rightfully) observed. "But at night, they tend to dress up more -- Miami fashion is bipolar."

Rodic admitted that though he was staying on South Beach, ("Getting ready for the bingo at The Standard Hotel," his Twitter feed read), he was making sure to get in a visit to Calle Ocho to get a different perspective of Miami culture.

Guayaberas on the runways of Milan next season? Claro que si.