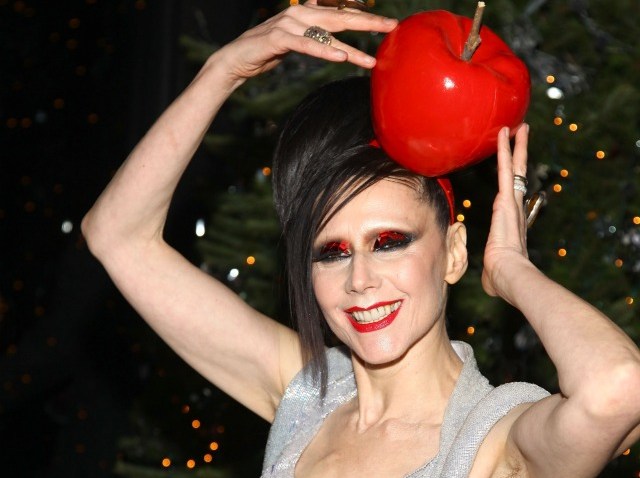 Legendary nightlife purveyor Susanne Bartsch said she never had any doubt when approached to outfit the Delano's New Year's soiree - in fact, she immediately jumped on it.
"Miami is so fantastic," she said. "There is something about it…it has that effortless magic."
And her "magic" - which has made her one of the nation's most famed party planners - will be pouring out all over the Delano Friday night, in pretty much every way imaginable (or, maybe not so much).
"There's going to be lots of creatures with no face to them and lots of big legs," said Bartsch. "The pool is going to look like there is a person walking on it."

She added, "Expect the unexpected."

But according to the Switzerland native - who recently launched a new monthly party in the big Apple coined Bloody Mary - one thing you can expect is to avoid all the VIP nonsense.

"Nightlife has become more about 'how much can we make tonight,' and we all like money, but it's empty - it has no soul. I need things that have soul," she explained. "I would never go to a place where you have to knock out bottles. This party is very much about being yourself, it's not at all pretentious."

Still, that doesn't mean there will be special treatment (so to speak) for those attending - Bartsch promises there will be plenty to feast your eyes on, and then some.
"Because it's New Year's, it's really more about visuals, the whole thing is madness," she said. "I'm not having princesses and crowns, but we will have a guillotine -- some heads will be chopped off on New Year's Eve."
And as far as her own visuals, Bartsch - who famously rocked a nude body suit compete with nipples during her wedding to gym owner David Barton - will be sporting a "glitzy" ensemble from the same designers who outfitted the late Michael Jackson's wardrobe for his tour.

"The nightlife that I do is about inspiring each other, flirting, having an energy," said Bartsch. "And, having an outfit."