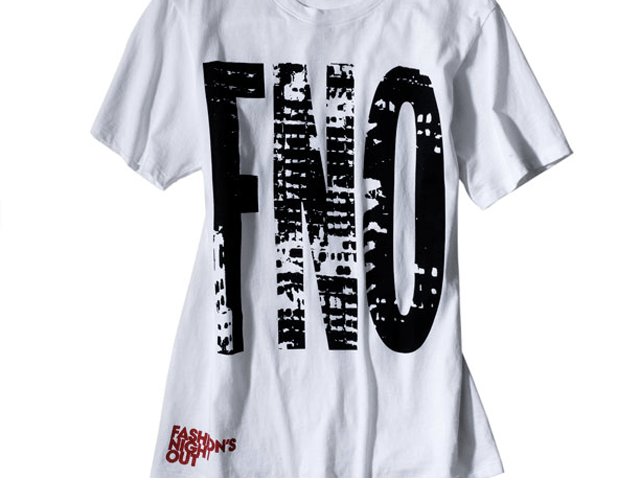 Sports fans have the Super Bowl. Music fans have Coachella. And fashionistas, well, we have Fashion's Night Out (FNO). Whether in Miami, Milan, Manhattan or Murfeesboro (that's in Tennessee), shop-a-holics will unite on Sept. 8 to overindulge in all things fashion. With endless events, charitable donations, limited-edition offerings and purchase-justifying sales, it's guaranteed to be a night of splurges and scores. But even the savviest shopper can find navigating FNO's parties a wee bit overwhelming. For an efficient plan of attack, try these FNO events on for size.

BAL HARBOUR SHOPS
The mother of all things luxurious, Bal Harbour Shops, is a no-brainer when it comes to FNO. This year, there are several standout events to lure you to this destination, such as:

The Bal Harbour Magazine-sponsored event at Saks will feature shoe designer Edmundo Castillo, a Bulgari casino in men's, a high-tech photo booth for trying out fall accessories, consultations with an AOL stylist, a fall fashion IQ test and a cover shoot with Bal Harbour Magazine. Treats from Cold Stone Creamery and libations from Grey Goose, Coca-Cola and Smartwater will keep you going, so you can shop hard. Ten percent of proceeds from the night will benefit Project: Newborn and Jack and Jill Children's Center charities. The event kicks off at 6 p.m.

Chloe wants photographic evidence of your FNO adventures. The Bal Harbour store invites guests to bring in a digital camera or Bluetooth-enabled Smartphone and click away at new trends and FNO shoppers doing it up. Simply link up to Polaroids new GL10 Instant Mobile Printer, designed by Polaroid and Lady Gaga, and leave with a photographic keepsake of your FNO fun. With champagne, music by DJ Johnny the Boy and the Fall and Winter 2011 collection, there should be plenty to aim your camera at. Get shopping at 7 p.m.

Yves Saint Laurent at Bal Harbour Shops teams up with the Bass Museum of Art for a FNO fashion and art extravaganza. Fifteen percent of proceeds from the night will benefit the museum. Keep that in mind while you're sipping champagne, nibbling on gourmet macaroons and checking out the new "it" bag, the Cabas Chyc. Just buy it, you're supporting the arts. Plus, anyone who buys the bag will receive a gift with purchase package, including YSL sunglasses, a scarf, a beauty kit and a FNO tee. Available only to Bass Museum guests. The festivities start at 7 p.m.

Bal Harbour Shops is located at 9700 Collins Ave., Bal Harbour.


VILLAGE OF MERRICK PARK
For fashionistas down South, the Village of Merrick Park has a few things up its sleeve for FNO, including three lounges, featuring DJ Ess & Emm, drinks, bites, a look at fall trends and a free photo booth session with any purchase of $25 or more. Ocean Drive Magazine Celebrates: A Fashion Night Out kicks off at 6:30 p.m. Sip on Grey Goose libations, while you check into Neiman Marcus Nordstrom, Diane von Firstenberg and Jimmy Choo for more FNO deals. And this year, you can share your fashion sense by donating a gently used handbag with a check inside to Dress for Success Miami's "Check your bag at the door" campaign.

Village of Merrick Park is located at 358 San Lorenzo Ave, Coral Gables.


AVENTURA MALL
Celeb stylists and fashion shows are on Aventura Mall's agenda for FNO. Danny Santiago of Sex and the City fame will present Decades of Passion for Fashion, a through-the-ages fashion show. A vintage fashion exhibition will also be on tap. And more than 75 in-store events will make up Aventura Mall's FNO festivities, including cupcakes, beauty makeovers, a Blo Blow Dry Bar and free sandals with purchases of $200 or more at Zingara, a fashion show, personal consultations and DJ Irie tunes at Macy's, a new pair of shoes every month for an entire year giveaway at Cole Haan, a special handbag giveaway at Michael Kors, a MAC Posh Paradise preview at Nordstrom (by appointment only) and Beauty Blogger Bash at Bloomingdale's. Festivities kick off at 6:30 p.m. Be one of the first 150 shoppers to show a same-day receipt at the MasterCard Concierge Center and score a free FNO shopping tote.

Aventura Mall is located at 19501 Biscayne Blvd., Aventura.


DADELAND MALL
An accessory fashion show, discounts, hair, makeup and skincare demos, free drinks, hors d'oeuvres and Miss Miami USA Melissa Ramirez round out the festivities at Dadeland Mall for FNO. Plus, two attendees will win a complete hair and makeup makeover by BSA Hair Salon and Sephora and a chance to show their new look off at the end of the fashion show. All that and individual stores offering up their own FNO deals makes Dadeland a must-shop.

Dadeland Mall is located at 7535 N. Kendall Drive.


DESIGN DISTRICT
Save, see and shop. That's the plan for FNO in the Design District. Fashion Night's Out comes to life with The Webster Pop-Up at Luminaire, complete with designer duds and Grey Goose drinks. Plus, Turchin Love and Light Jewelry will feature two Buddhist monks on site to share love, light and compassion bracelets. Local brand Lezah will launch its eyewear at "I on the District." And Y-3 is planning to practically give stuff away at 50 percent off. Plus, wander the District for a slew of other savings, events and, of course, free drinks. The event begins at 6 p.m.

The Design District is located at N.E. Second Avenue and 36th Street.