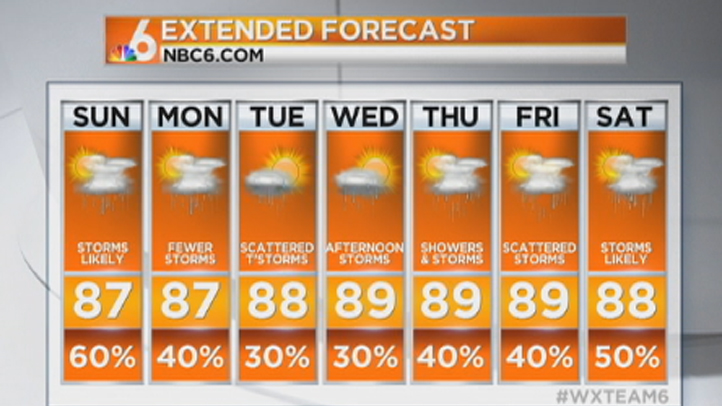 A flood watch is in effect for Miami-Dade and Broward counties until 8 p.m. Sunday following a stormy Saturday in South Florida.
Highs will be in the upper 80s, with a 60 percent chance of showers. Any additional rainfall could pose a problem in areas extremely saturated from yesterday's storms.
Clouds were looming and a few storms were offshore, but not much rain had reached inland.
Showers and storms are expected to push through the area this afternoon, and bring as much as one to three inches of rain in some locations.
There is a 40 percent chance of rain on Monday, but a weak cold front in South Florida Tuesday will bring slightly drier air.