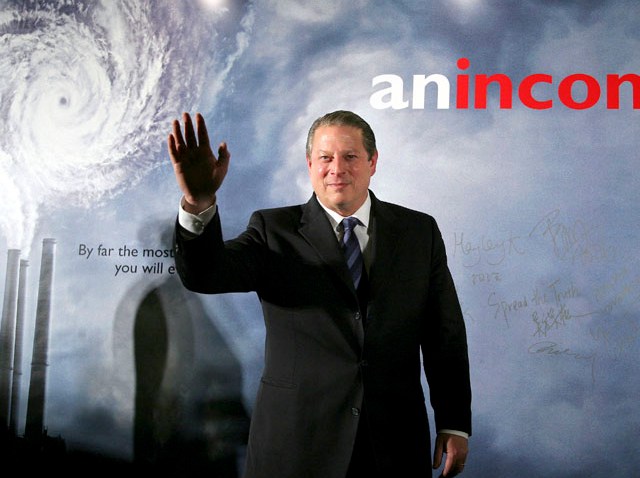 It's a fairly political weekend at the Miami Book Fair International. Former opponents for the 2000 presidential election, Al Gore and Ralph Nader will both be promoting their new books alongside a slew of other well-known talents.

Kicking off the Weekend Author Series is former Vice President of the US Al Gore. After roaming the country to educate all those who leave their TVs on 24 hours a day, those whose SUVs crowd the road and the big businesses who dump on Mother Earth about the global warming crisis, he's coming again to South Florida to tell us more. His film on the subject, An Inconvenient Truth, was the talk of not only the nation, but the entire world, winning him both two Academy Awards and a Nobel Peace Prize. This week he'll discussing a proposed blueprint for solving our environmental woes in Our Choice: A Plan to Solve the Climate Crisis.

First thing Sunday morning, the man democrats love to hate, Ralph Nader, will be reading from his novel, Only the Super Rick Can Save Us. Known better for interrupting the traditional two-party election by running as the Green Party presidential candidate than for making us wear our seat belts, Nader is a proactive advocate for the people, whether they like it or not. This isn't a plan for the future in the traditional sense, it's actually Nader's first non-fiction novel. Intrigued? You should be.

Gore will be speaking at 9:30 a.m. and Nader at 10:00 a.m. Check out the Book Fair's Web site for more information.
Read more of Liz Tracy's Miami missives on her blog, Miami, bro.