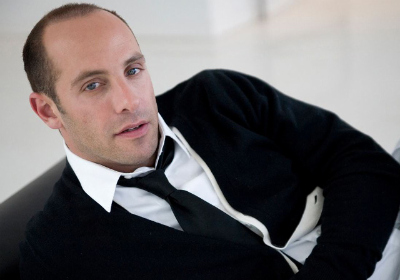 Reality show alum Michael Cohen said he hopes to return to the small screen.
The fashion savvy "Miami Social" reality star said he has been "in talks" with different TV production companies about landing a new gig, but this time he said he wants more control over the product.
"What I learned from 'Miami Social' is that I am really not doing anything else where I am not shed in the light I want to be in, where I don't have some kind of control," Cohen told Niteside. "I have a premise for another show now. I'm looking for more a variety show paired with a behind the scenes of a talk show."
He added, "If could combine a Larry David meets Ellen meets Dear Abby, it'd be on."
Cohen has been penning a Huffington Post advice column since the show aired and, more recently, launched his own Website, askmichaelcohen.com, where he schools the masses on first date attire, the season's hottest boots, luxury hotel suites and everything in between.
"My friends would always text message pictures before they bought a pair of shoes or a travel bag, and I thought, 'I should make a business out of this,'" he said.
Cohen said being on a reality show helped solidify his fan base but he considers "Miami Social" as a jumping off point rather than a career-defining event in his life.
"It helped me build a fan base for sure, but it was more of a small stepping stone for me," he said.
Whatever small-screen project Cohen decides on in the end, he said he hopes to incorporate the Magic City in it somehow: "I love Miami. These are my roots," he said.