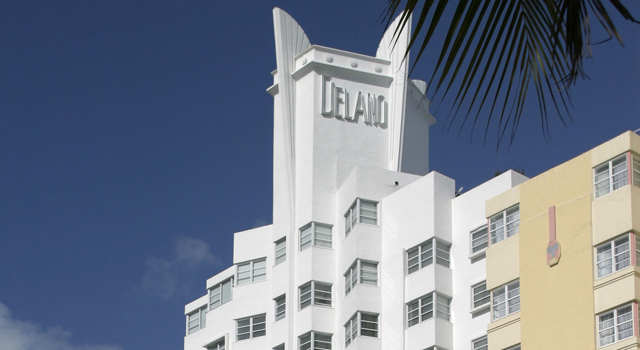 Sacrebleu! The Delano brings a taste of France to its lobby with Plat Bleu. The casual eatery, housed in vibrant white décor, encourages midnight snacking with its late-night menu kicking into effect from 11 p.m. until 2 a.m. daily (4 a.m. on Fridays and Saturdays).

The hotel's newest addition is perfect for post-party munchies that call for something a little more upscale than a slice on a paper plate. Hopefully, though, you'll be too intoxicated to realize how much you just paid for the burger as they range closer to $20 than $2.

While night crawlers can feast on everything from French onion soup to croquet monsieur, early birds (it's also open daily starting at 11:30 a.m.) can peck away at seared tuna and beef Carpaccio, Kobe Beef sliders, sea bass, foie gras and a hearty NY strip. Executive Chef Maria Manso will make sure you get your fix, and she'll even add a touch of her Brazilian heritage to it.

So the next time you're at the Delano and you're full of booze from the Rose Bar, load up on some over-priced gourmet goods from Plat Bleu. If you get too full to stumble back to your pad, you can always grab a room upstairs.

Also serving up the French vibe is La Cote at the Fontainebleau. Inspired by the French Riveria—or, in French, the Côte d'Azur—the restaurant brings the South of France to Miami Beach.

La Cote's two-level venue dishes out views of the pool and beach. Like Plat Bleu, the restaurant is also casual, adorned in brilliant white and will put quite a dent in your wallet—tres expensive.

While Plat Bleu plays up to party people post-party, La Cote feeds that crowd pre-party. Open between the hours of 11 a.m. and 7 p.m., La Cote invites the international set to sip exotic drinks like the Apple and Elderflower Collins and dance to a DJ's beats on its main floor. When hunger kicks in, head to the second level for spectacular views and Crudites for Two, Nicoise Salad and Little Neck Clams with Linguine.

Do we smell a new weekend brunch hangout? Oui, oui.