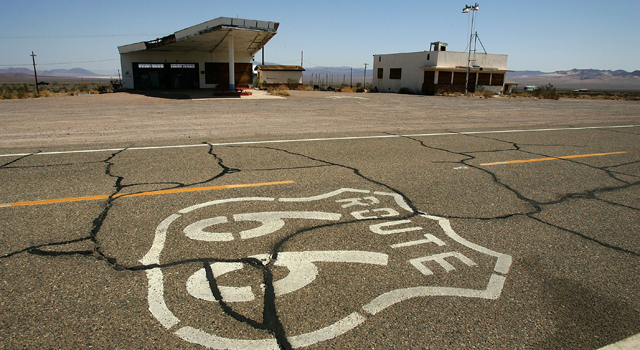 There was a time when Crobar and the club-junkies behind it, Kenny and Cal, were on top of the nightlife world.

Those were back in the days when the Beach was the place for nightlife.

Time passes, clubs shut down, change names, reopen, shutdown again and so on and so on and so on.

Rather than breathing new life into an Art Deco building that's been 20 other things since the 1990s, Kenny and Cal packed up and hitched a ride north to Fort Lauderdale for the opening of their latest venture, Exit 66.

While the rest of the club world is outdoing each other with chi-chi von fancy this and designer do-dad that, Exit 66 takes a more service-station approach with an Americana-meets-truck-stop theme—complete with stripper poles, "Easy Rider"-inspired bars, tiki lounges and enough road signs to let you know you're headed in the right direction.

The 20,000-square-foot oceanfront space makes its debut tonight, with a grand-opening event courtesy of Supermarket Creative. Expect a '50s-style blue collar, pop-culture mash-up bash with pin-up girls, Rockabilly bands, Pee-Wee Herman look-a-likes and more. The velvet rope gets slashed at 7 and the madness begins, complete with six-packs in champagne buckets, promptly at 9.

Forget dressing your best. Put on some flannel, a cap and stick out your thumb to get your kicks at Exit 66.