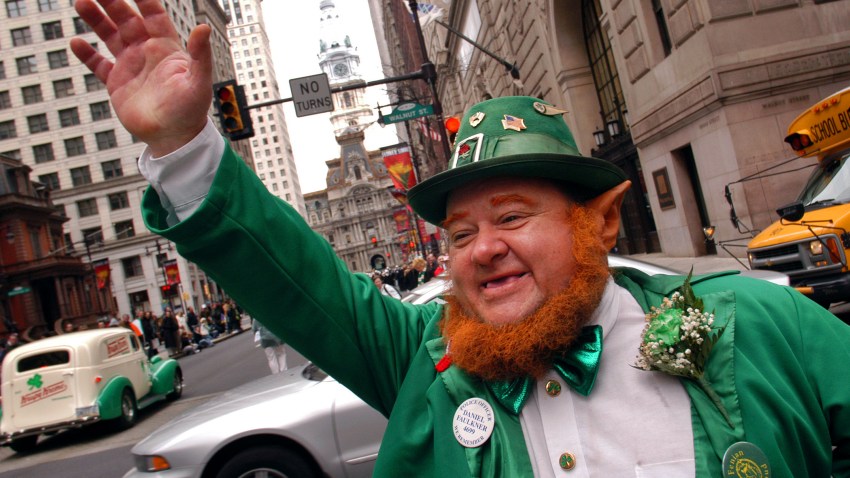 You're last name may not be McCormack or O'Douls, but that doesn't mean you can't drink like an Irishman on St. Patrick's Day. So whether you've got red hair, freckles and Guiness running through your veins, or you just look good in green, here's where to down a few pints in the spirit of St. Paddy:
IRELAND FOREVER: If you woke up this morning, looked at your closet and picked out the only green thing inside, than we applaud you for being in the spirit. Even though our Irish-American population might not be that impressive, we all know how to act like we are from the green homeland. Celebrate Ireland's version of Christmas and head to John Martins Irish Pub in Coral Gables. Tonight they'll hosti their 20th annual St. Patrick's Day Street Party with live music and U2 cover band. It's our vote for the best place to go green.

PUB CRAWL: In association with Guinness and Segafredo Brickell, it's the St. Patrick's Day Street Festival. Brickell will be buzzing with live music, bbq, food specials and green beer all night long. The downtown spot will be green and merry starting at the very early hour of 2 P.M., which means you should pretty much call into work on Thursday now. With two stages, seven live bands and three DJs, we know this would make Colin Farrell and his countrymen very proud.

IRISH AND PROUD: If spending your St. Patrick's Day in the middle of a bunch of drunk Irish wannabes doesn't sound appealing, no worries. The Fontainebleau and LIV will be presenting their version of St. Paddy's tonight at their weekly Dirty Hairty party. With guest DJ Sam Young and all the hot hipsters of South Florida who come out to this celebration, the luck of Irish might just be in the air tonight.

WE WANT THE MONK: SoBe pub favorite The Abbey may be closing its doors 4-eva soon, so what better way to celebrate one last time than on St. Patrick's Day? Head to the dark, cozy hole-in-the-wall for 64 hours of fun. That's right, this party goes through Saturday. We think the Irish would be proud.

VOTE DEMOCRATIC: As in the Democratic Republic of Beer. This hidden downtown Miami gem has over 100 varieties of beer - non of which you can get in a plastic cup at a football game, if you catch our drift. For St. Paddy's Day, they're pouring $3.50 pints of Green Magic hat and serving up $3.50 slices of shepard's pie. Plus, if you let them draw a shamrock on your forehead (hey, who wouldn't?), you'll get your first pint of Irish beer free and all those after that are half off. Heck, for that we'll dress up like a leprechaun.

FIELD STUDY: The last time you met an actual leprechaun was right after eating a few mushrooms off your college roommate's desk (really, you thought they fell off a pizza). This time around, The Field Irish Pub and Eatery in Dania Beach promises not only a little green overalled man, but bagpipes, Irish dancers, traditional Irish food and Celtic music.

BRICKELL BREWS: The Brickell Irish Pub wants to remind you that "In heaven there is no beer... That's why we drink ours here." Live up to the traditional Irish toast with live music, food specials and, of course, green beer.

Other Irish watering holes to venture to:

Clarke's Miami Beach, 840 1st Street, Miami Beach. 305-538-9885.

Duffy's Tavern, 2108 SW 57th Ave., Miami. 305-264-6580.

Playwright Pub, 1265 Washington Ave., South Beach. 305 534-0667.

Waxy O' Connor's, 1248 Washington Ave, Miami Beach. 305-534-7824.

Barrett's Sly Fox Old Irish Pub, 3537 Galt Ocean Mile, Fort Lauderdale. 954-561-8444.

Briny Riverfront Pub, 305 S. Andrews Ave., Fort Lauderdale. 954-376-4741.

Mickey Byrne's, 1921 Hollywood Blvd., Hollywood. 954-921-2317.

Korrigans Irish Pub, 2301 W. Sample Rd., Pompano Beach. 954-974-0251.