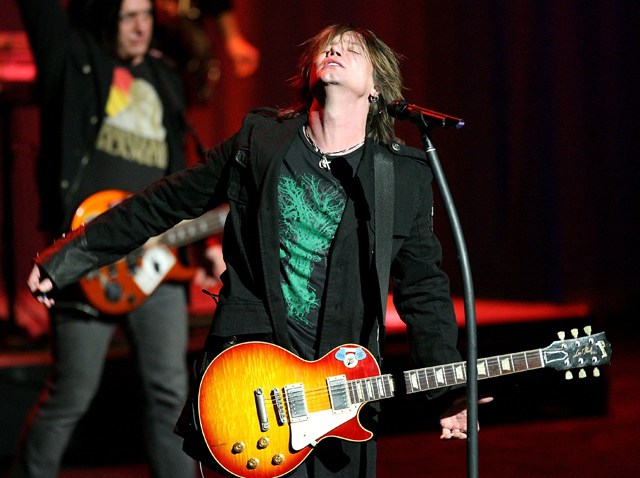 American rock group the Goo Goo Dolls - who rose to fame in the mid-'90s with mega-hits like "Slide," "Name," and "Iris" - may still to this day receive requests for these older jams, but you certainly won't hear them complaining.

"It's not like that, I'm grateful," said frontman Johnny Rzeznik. "I actually got to play in a band and have a couple of hits, and then have it snowball into a few top tens. "

He added, "I love playing all those every night, that's what people want to see - and we're entertainers."

Since forming in the mid-80s, the band has proved they've got staying power. Case in point: guitarist and vocalist Rzeznik - along with fellow band members including bass guitarist Robby Takac and drummer Mike Mailnin - played the half time show at the Orange Bowl this past Monday night, in which the Stanford Cardinals defeated the Virginia Tech Hokies. And the two-song set list included tunes from both worlds: oldie but goodie "Slide" and new single "Not Broken."
The band's latest album Something for the Rest of Us, which dropped this past August, took a more somber tone - which Rzeznik says is based on the fact he looked beyond his own life for inspiration.

"It's a very emotional record, but it's not a sentimental record," he explained. "Instead of writing more songs about me and my life, and what's going on with me, I decided to sort of look around at other people and see what's going on with their lives.

"Sort of peeking into where peoples lives - especially in America - are at right now."