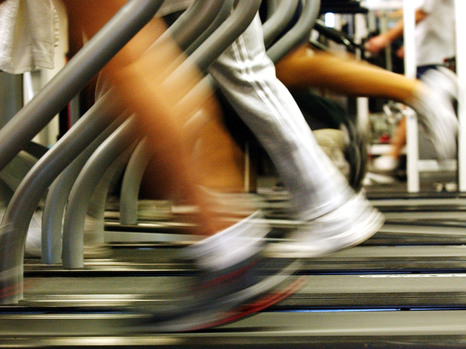 Remember when a gym was just a gym and a spa was just a spa? In our fast-paced, multitasking times, someone came up with the genius idea to integrate the two. We're going to dub it "spgy" (hey, it worked for Brad and Angelina). And the idea is spreading through Miami like wildfire. The latest mind, body and soul one-stop shop on the "it" list is Metropolis Fitness & Spa at 1430 Madruga Avenue in Coral Gables.

Get your cardio in for the week, stretch out with some yoga, score a manicure, sip on some fresh juice and then schedule a teeth whitening. Yup, you can do it under one roof at Metropolis. They even have on-site child care to watch your little rugrat. We wonder if they can whip up something for tonight's dinner, too. Wouldn't that be nice?

Like all the gyms before it and all that are sure to come, Metropolis offers high-end equipment and a variety of classes in a super fancy facility. And like with most spas, they offer top-of-the-line treatments, including manicures, pedicures, the previously mentioned teeth whitening, blowouts … you get the picture. While none of these services are a novelty, it's nice to know you can do it all at this one-stop shop, er spa, er gym, er spgy.

With so many spa/gyms making such an effort to offer you everything you could ever need in one go, it's getting harder and harder to justify that beer belly and lackluster complexion you're walking around with. Get the ball rolling on the extinction of both in just one afternoon. Metropolis is even offering discounted memberships for a limited time. That's even more convenient. Now you really have no excuse.