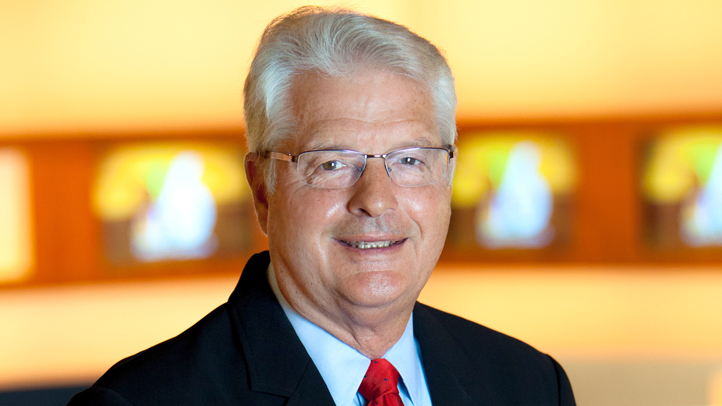 "It has been a hell of a run and it is not over yet," says NBC 6 reporter Hank Tester. Hank began his broadcast career behind the microphone at KEOS Radio Flagstaff. That was 1962, and he has been at it ever since.

Hank arrived in Miami in 1992 just a month ahead of Hurricane Andrew. He is a true veteran in the newsroom. His broadcasting career has included working as a news director, news anchor, reporter, political commentator, assignment editor and television station owner.

In 1971, Hank and other investors established the Sunbelt Broadcasting Company. The Nevada-based corporation, now known as Intermountain West Communications Company, operates TV and radio stations in several western states including KRNV in Reno and KSNV in Las Vegas, both NBC affiliates.

Hank has received numerous awards throughout his career as a broadcast journalist. He is grateful for his multiple Emmy awards, but he is most proud of the Team Player Award he received from NBC 6 management in 1994. In April 2005, Tester was honored by the National Association of Television Arts and Sciences with the Silver Circle Award. The Silver Circle is the highest honor awarded to South Florida broadcast journalists in recognition of a quarter century of work.
"I love the dynamics within the newsroom, it is a team effort to get a good story on the air. You cannot and do not, do it all by yourself," affirms Tester. It's no surprise that the former school teacher likes to pass it on. "I like helping young reporters and producers," says Tester. Many of his interns and hires have gone on to enjoy successful careers in the television news business.
Tester specializes in coverage of Miami's Cuban exile community, Cuba-U.S. relations, and the Florida Keys. He delivers news and commentary on KGMX-FM and WFFG in Marathon, Florida.
A graduate of Northern Arizona University in Flagstaff, Arizoza, Tester lives in Miami with his wife, Lourdes. His daughter, Pilar Schank, is a public information officer for the city of South Lake, Texas. Daughter Shelby Rogers lives in Salt Lake City, is a college student and works as a marketing specialist. Daughter Stephanie Pineiro is a 2010 graduate of Florida State University, and daughter, Kristy Barker, is a realtor with South Beach Investments in Miami Beach.