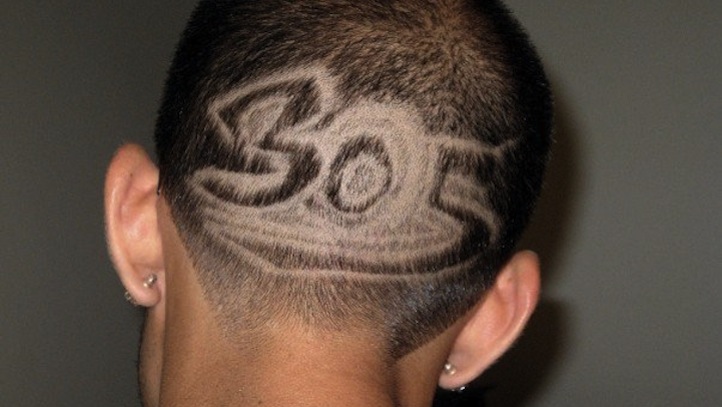 In no other city wuill you find a form of Japanese poetic verse become the perfect conduit for the word "bro."
"Like, bro, why, bro, why

For real, bro, seriously

Man, bro, like, come on"
Hialeah Haikus
is a poetry book that offers a perfectly succinct description of 305 life. Producer and writer Alex Fumero and
Sons of Anarchy
writer Marco Ramirez met in college when their creative juices were fully flowing. As struggling artists the two, according to Fumero, "got bored and started texting each other haikus in sort of the voice of some random Miami guy." Thus the Hialeah haiku was born.
Fumero and Ramirez were still living in Miami at the time working on "The Toners," a comedy routine about three guys from west of the Palmetto who started a reggaeton band and try to make it big. Eventually, the two left town to pursue their careers, but their legend lived on in South Florida.
"Marco thought it'd be a funny idea to turn it into a book. Do it cheap," Fumero recalls. "Sell a few copies to friends, stocking stuffers around Christmas or something, and that's how it started really."
They reached out to friends for their wordsmithery including actress Ceci Fernandez, writer Elena Santayana, Alex Nodarse, performance artist, writer, and musician
Jose Flores
, and
Borsch Film Festival
's Lucas Leyva. It was an instant hit.
"We're thrilled, but we're always very surprised," Fumero says of the success of the book, three printings later.
This is their second reading at the Miami Book Fair International. To be able to read last year alongside such big names as Hilary Clinton and Salman Rushdie was shocking to them.
Fumero knows they're not the first to preserve Latin culture in Miami through humor. "There's a great group of guys called Generation ñ, led by Bill Teck, that are predecessors to this. They were doing this kind of stuff 20 years ago with the Spanglish dictionary." The Hialeah Haikus collective called Foryoucansee, he says is, "a modern extension of that."
Since Fumero and Ramirez have left town, Alex Nodarse and Elena Sntayana picked up the poetry ball for Foryoucansee, recently winning the Literary Death Match during O, Miami at Purdy Lounge. They technically won based on not only their talent, but a game of musical chairs. Fumero proudly notes that this "shows we are nimble and creative."
Fumero said his favorite thing about Miami is how Cuban everyone is. "I think Cubans in Miami are even more Cuban than the generation that actually lived in Cuba. There's something about living in exile," He says.
Fumero thinks it magnifies their identity. "The old men at Versailles still dressed up to get their coffee, the kids who don't understand why they say things like 'it's that' before they speak, they don't realize that's coming from Spanish. It's that unique, rich Hispanic influence."
They're currently in the process of creating a book called Hialeah Craig's List which hopefully will include a room share with an abuela, a used chancletas at Flamingo Mall, and a part time job at Sedanos.
Hear Hialeah Haikus for yourself this Saturday, Nov. 19 at 12:30 p.m. at the Miami Book Fair International, Centre Gallery (Building 1, 3rd Floor, Room 1365).