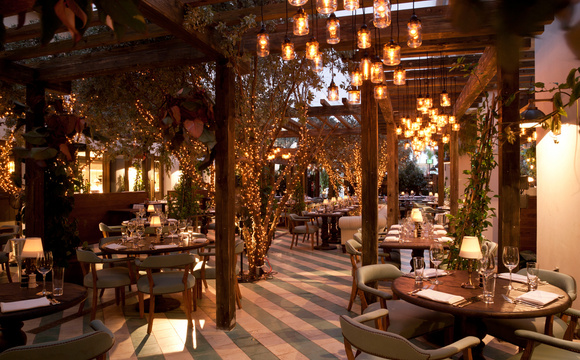 Normal 0
Farrotto Primavera
Ingredients (Makes 4 Servings)

8 oz farro (spelt)
4 cups chicken or vegetable stock
1 chopped shallots
1 diced carrots
1 diced celery
4 diced asparagus
1 diced zucchini
4 bottom mushrooms
½ cup green peas
1 diced tomatoes
4 basil leaves
2 tbsp goat cheese
2 tbsp Parmesan cheese
4 tbsp olive oil

Procedure
1. In a saucepan, combine 1 tablespoon of olive oil and the farro, then gradually add the hot vegetables stock and cook for about 40 minutes.
2. Meantime, in a sauté pan, sauté the vegetables with olive oil, salt and pepper.
3. After about 40 minutes the farro should be tender but still al dente and all the liquid should be absorbed by the farro.
4. Remove from the heat and combine with the vegetables, goat cheese and Parmesan.
5. Finish the dish with a drizzle of extra virgin olive oil, fresh basil and fresh black ground pepper.