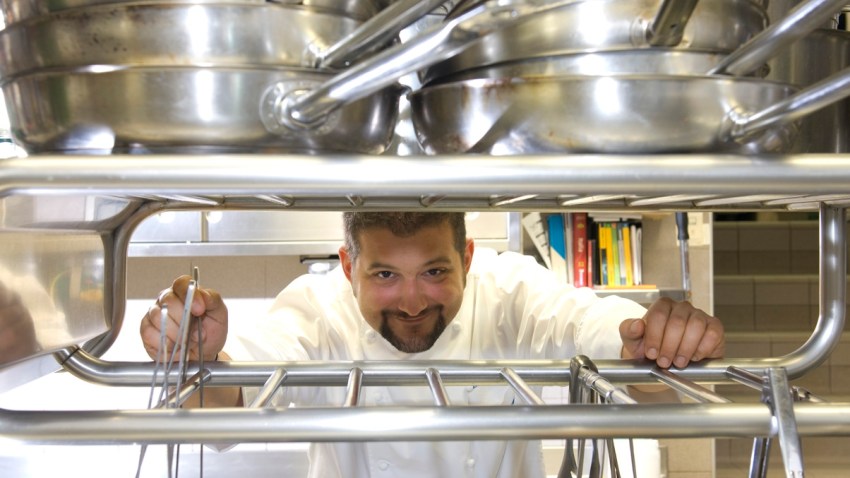 Florida Shrimp and Scallops in a Garbanzo Cream Sauce

Ingredients (makes four)
1 cup of garbanzo beans
1 sprig of rosemary
1 garlic clove
4 big Florida scallops
8 medium Key West shrimp
1/2 cup of olive oil
4 slices of plain bread

Directions:
1. Heat a pan with ¼ cup of olive oil over medium heat, add the garlic and
rosemary sautéing for about 1 minute.
2. Add the garbanzo beans, sautéing for 10 minutes over medium heat, add 1
cup of water, reduce to low and simmer for 10 minutes.
3. Take out the rosemary and blend the mixture with an immersion blender.
4. In a separate non-stick pan, heat the other ¼ cup of olive oil over medium
heat and sauté the shrimp, two minutes on each side or until pink. Remove
shrimp. Sautee the scallops for 3-5 minutes or until white and opaque.
5. Divide the cream equally into 4 medium size bowls. Place one scallop in the
middle and create a heart on top with two shrimp for each serving.
6. Toast the bread before putting on the soup as decoration.
7. Enjoy!

Recipe by Chef Andrea Menichetti, Vino e Olio