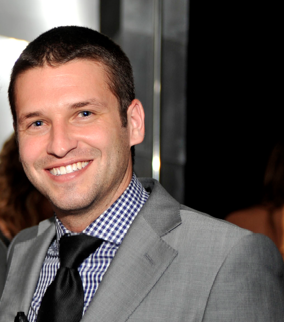 Here in the Magic City, finding a place to go out isn't hard to do. Only in the 305 is there fun to be had any night of the week. But getting into these hotspots is where the trouble arises. And if you ask any local, WALL nightclub located inside the W South Beach might be the toughest velvet rope in town.

Voted one of the best clubs in the world by AskMen.com and a favorite for people like Bono and LeBron James, there is no surprise that this place is particular. And director of operations for W's nightlife Jarred Grant says that being very VIP has kept them sensational.

"Our capacity fits 295 people, so by nature, we are exclusive," he told Niteside, "Which means we have to exclude people. The door situation, as backwards as it may sound, keeps people wanting to come. It doesn't make sense, but in nightclubs, it works."

And while the door might be a hassle, Grant says the experience inside will make it all worthwhile.

"I think what makes the club successful is the personality and energy. People just feel comfortable here. Our regulars tell us, 'We know everyone there. They treat me right. They know what I like and don't like.' And I think that's where our success has come from. "

Want some tips of how you can get through WALL's velvet ropes? Here's what Grant himself had to say.

Make It a Ladies Night: "Bring girls. People come up with four or five guys and think they will be able to get in. Unfortunately, not only do we not want a ton of guys, we are a very small space in general. So it's hard to accommodate big groups all around."

Keep Your Approach Positive: "Some people are so rude. I spend a lot of time at the door. And if you don't get in right away, be patient and you will eventually get in. A lot of people think the door staff's job is easy, but it's a very difficult door to work. The capacity alone makes it hard to get people in. We have to take care of all the guests, of the promoters, owners, tables and by that time, we don't have much room for general admission. But being patient and treating people like people will help you get through the door."

Stay Fashionable: "There isn't a dress code per say. But don't wear an Ed Hardy T-shirt or things like that; just keep it fashionable. Come looking sharp."

Bottle Service is Best: "Bottle service is big. If you have a big group, count on that being the only way it's going to happen. Capacity wise, the numbers don't crunch for large groups."

Know the Right People: "Promoters are very important at WALL. If you know the right one, it's a great way to get you through the door."

Get A Watch: "Arriving a little before midnight is best. When the door is slammed at 1:30 a.m. at our peak rush, that's when it's really rough to get in. Arriving that time with 15 people in tow, well, there is just no way you will get in. That happens pretty frequently, actually."