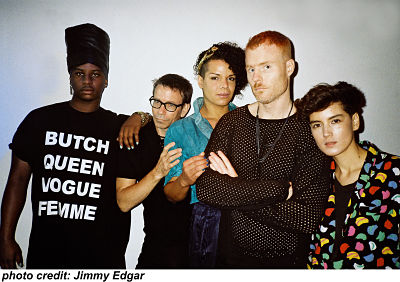 (THIS JUST IN: Anybody up for a drive should know Live Nation has announced that all Miami ID Fest tickets will be honored at the August 24 Tampa ID Fest.)
Hurricane Irene might not now be heading our way, but if you ask Miami's dance music community the strengthening storm has already done some major damage. Yes, in case you haven't yet heard, Thursday's much-anticipated IDentity Festival has been postponed. In an official statement the concert's publicists said "details regarding a potential reschedule date will be released on Monday, August 29 at 5PM EST. In the meantime, refunds will be available at the point of purchase."

While we join everyone in hoping there will indeed be a new date, the fact that ID Fest heads west from here and ends its run in Washington State doesn't bode well for Miami. So, as a sorta consolation, here's "Painted Eyes" the first single from ID Fest co-headliner Hercules & Love Affair's recently released Blue Songs LP. Keep the faith, dance fans!