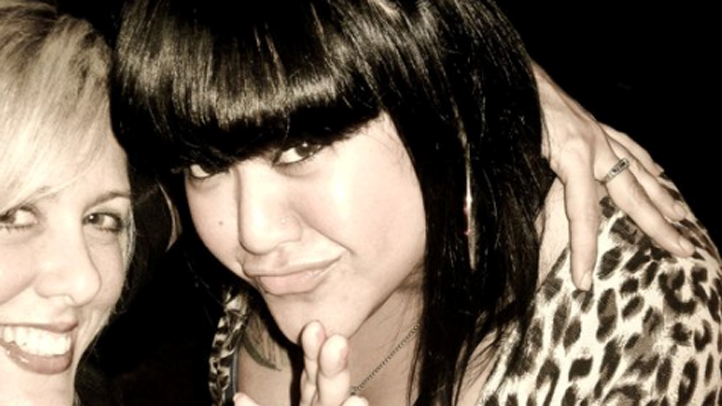 Rock n' Roll diva Nayra Serrano apologizes for the John Mayer song playing in the background. She's at the hairdresser because she has to look good for Friday night.
Serrano's new monthly party, Idle Hands, is dedicated to the enjoyment of real rock 'n' roll and is premiering at Vlada Lounge.
She's working alongside her old friend Omar Lopez of AntiSteez. You can expect to hear classic music by MC5, Iron Maiden, The Dead Kennedys, Jawbreaker, The Beltones, Cocksparrer, Turbonegro, The Get up Kids, and The Smiths.
Even though you'll hear a lot of your old favorites, keeping Miami strong is also a focus of the evening.
"Our main focal point is the live music scene," said Serrano.
The inaugural night will include a performance by The Furious Dudes and DJ sets by Serrano and DJ Skidmark.
Serrano has worked in promotions and has booked many bands throughout the years at Churchill's Pub, but now it's time for her to start her own thing, she said. Idle Hands is not only a night punk rockers and '80s freaks will love, but it's also the name of her production company through which she plans to bring national acts and promote local talents.
Idle Hands isn't going to be some lame night with segregated sounds.
"What we're trying to do is have a rock 'n' roll, punk, metal, ska, balls-to-the-wall Noche Buena," she said.

It's about, "paying homage to our youth," she said. A place where we can, "relive our teenage angst."
Growing up in Miami, there weren't many places to go, so most of us got used to enjoying all of these musical genres in one place at the same time, she said.
Serrano described it as, "a big melting pot." The plan for her is to bring it back, "revive it again."
"People get stuck on one particular thing" but you needn't do so, "there is such an amazing scene down here," she said.
The party takes place on June 24 at 10 p.m. at Vlada Lounge (3215 NE 2 Avenue).