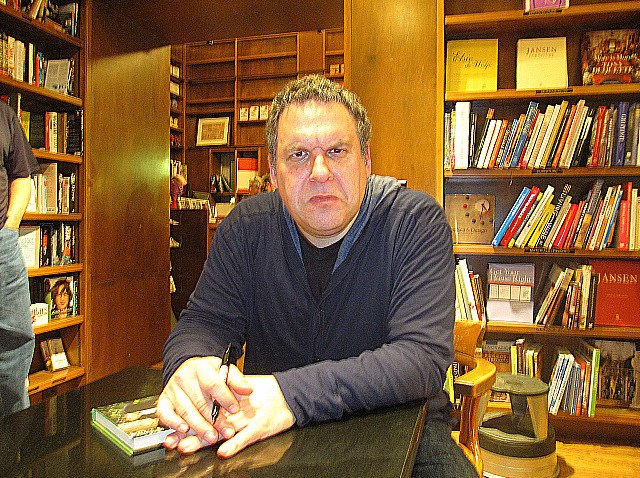 "Curb Your Enthusiasm" comedian Jeff Garlin may play Larry David's hefty best friend and manager on the hit HBO show, but said he doesn't throw his weight around for laughs.
"My weight has nothing to do with why I'm funny," Garlin said Monday night during a reading at Books & Books. "I've never used fat as a way of getting laughs."
Garlin's new tome "My Footprint: Carrying the Weight of the World" is written in his signature comedic voice and details the jaw-dropping -- and, at times, knee-slapping -- journey he went on to reduce his waistline.
"It wasn't until half way through writing the book and reading the abuse that I was putting on myself, that I realized I was really quite self-destructive," Garlin said.
He added, "I'm not telling anyone to do anything -- this isn't a diet book. I don't even weigh myself."
Describing his love affair with food as an addiction -- "one bite of a cookie, and I'm gone," he said -- Garlin hasn't touched sugar in more than a year.
And although Garlin was critical of himself, he had nothing but praise for his boss and show producer Larry David, whom Garlin said will continue to develop plotlines that have viewers rolling on the floor.
"Larry David is a genius, and you can't explain genius," he said.