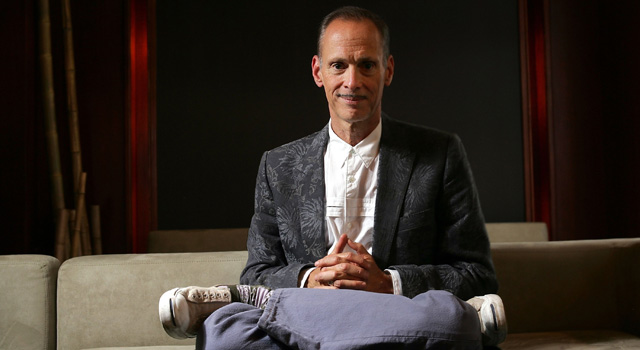 It may not shock you to learn that the marvelously twisted Baltimore writer and filmmaker John Waters counts a lesbian stripper named Zorro and Little Richard among his own role models. But Tennessee Williams? The Southern literary god may just be Waters' biggest hero of all.
"Tennessee Williams freed me because he wrote about Bohemia, something that I never knew was there outside suburban Baltimore," said Waters, the director of such films as "Pink Flamingos," "Hairspray" and "Pecker," and who was at the Miami Book Fair International last night in support of his new memoir, Role Models. "I always knew something was wrong with me because I didn't want to be like everybody else, and I didn't care."

He added, "I heard my mother say to my father, 'Well he's just an odd duck' -- and I thought, okay, well, that's my career."

Walters admitted that his choices weren't necessarily the most positive -- and that was the point.
"You can't have one-night-stand role models," he said. "The problem is, you always think it has to be high-minded, but you can have low level, terrible role models -- that just means you don't become like them..that's important too you know."
Still, no matter who Walters included in his book, he insisted with Role Models -- as well as all his works -- he was laughing with the subjects, not at them.

"I think all my movies have been joyous, and there is nobody in this book that I feel better than," he added. "Even 'Pink Flamingos,' my supposedly shocking movies, are not mean spirited. I think mean spirited can be witty for about 10 minutes, not a whole book."

He added, "I try to write about the things that there are no fair answers to. That's what interests me, always."