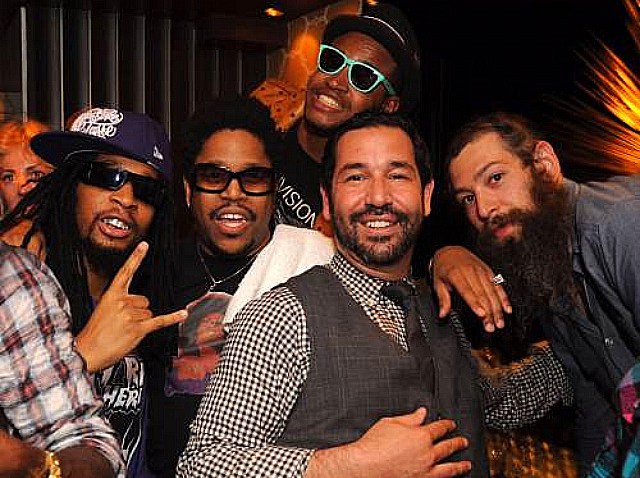 Joshua Wagner is the go-to guy for those trying to gain access to Delano Hotel celebrity hot spot The Florida Room. And he said he's seen it all when it comes to party-goers attempting to make it beyond the lounge's velvet ropes.
"People have tried to scale over the side wall, and I think if there were ventilation shafts that could have been accessed, people would have tried in get in through there," said Wagner, regional director of nightlife for Morgans Hotel Group.
"One of the ways a lot of people do tend to get in is they go to the front desk and they buy a hotel room key because hotel guests are guaranteed entry," said Wagner.
"People will do anything just to get in. I mean, anything."
The intimate space has become famous for housing A-list acts like Wyclef, Queen Latifah, Sean Paul, Ludacris, The Roots, Snoop Dogg, Grace Jones and Robin Thicke.
"I have artists telling me 'I remember when I used to fight for gigs like this,'" Wagner said. "It puts them in a place where it brings them back, they remember what it is like to play for 200 people."
He added, "Jamie Foxx came in at four in the morning, and he sat on the piano for two hours. Patrons and our artists are exchanging sweat."
But don't expect to be swapping hair gel with any of the "Jersey Shore" cast -- that is, unless, they decide to ditch the entourage.
"If Snooki wants to have a quiet cocktail without a camera crew on her, then of course," Wagner said about granting access to the castmembers of the wildly popular MTV show rumored to be filming in South Beach.
"But this venue is not about bringing people in to put spotlights on them once they are in the room. We don't have a lot fist pumping going on in here."